What are they and how do I use them?
An eBook is a book in electronic format.

An audiobook is a recording of a book being read out loud.
Both eBooks and audiobooks can be accessed via an app on a tablet or smartphone. Your Library card gives you access to free eBooks and audiobooks 24/7 on the Libby and Borrowbox apps. Both apps have a great selection of eBooks, magazines and audiobooks.
Search for either Libby or BorrowBox in your app store. Each app has a different selection of items available. Why not download both!
Log in to each app using your Library card number and PIN. If you don't know your PIN, click here to get a new one or contact us.
Use the apps to borrow, reserve or save items on your shelf for the future. If you need further help you can watch our Libby how-to video here, or watch the BorrowBox how-to video here.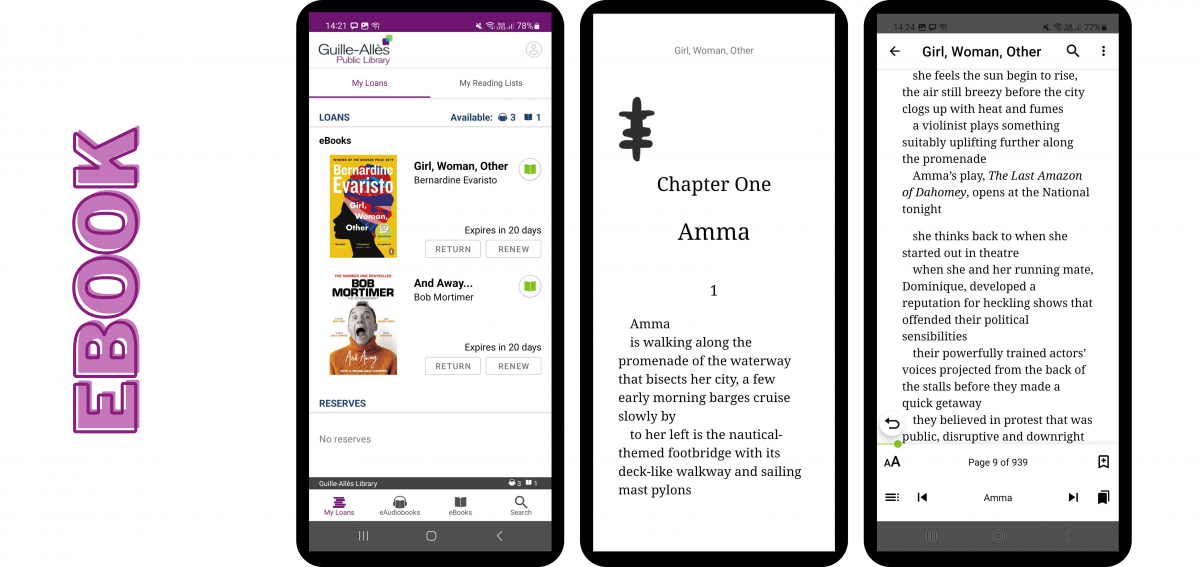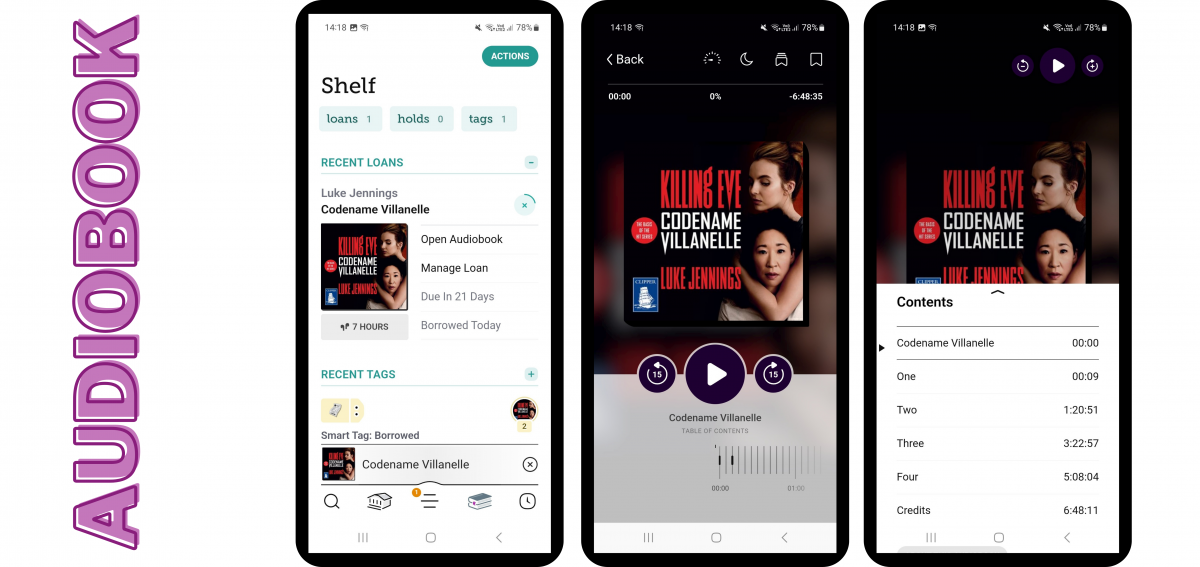 Browse our ebook and audiobook collection
SUBSCRIBE TO OUR BOOK NEWSLETTER
Love to read, but too busy to browse? We'll do the hard work for you. All-things-reading straight to your inbox