SUBSCRIBE TO OUR EMAIL NEWSLETTER
Don't miss out on the latest Library news, events, and services. Stay up-to-date with our monthly newsletter, straight to your inbox.
AI & The Search For Information
What is ChatGPT? Why is it so revolutionary? And what are its limitations? Find out more in our beginner's guide.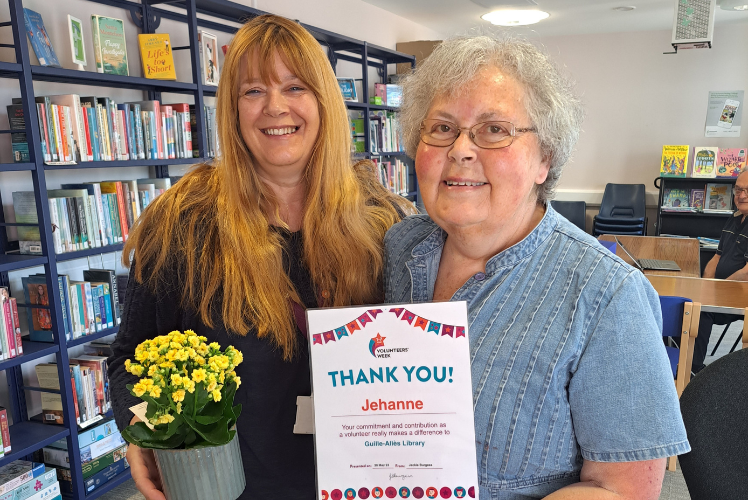 6 days ago
Every year, the first week of June is VOLUNTEERS' WEEK. It's a chance to recognise the fantastic…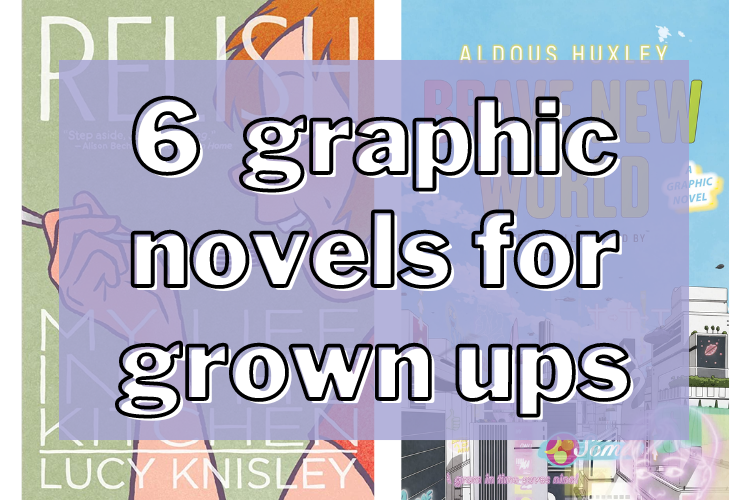 10 days ago
Graphic novels are sometimes dismissed as being just for younger readers, but that's not the…
22 days ago
The Guernsey Literary Festival returned with a bang this year, with a huge total of 65 events…
See all
2022 marked the Guille-Allès Library's 140th anniversary. Boundless Curiosity was an exhibition telling the story of the Library's founders, Thomas Guille and Frederick Allès. More than 8,500 people came to see it.
Never shall I forget the emotion of wonder and delight which seized me when, for the first time, I entered the Library.

Thomas Guille
Libraries are one of the best ideas that humans have had.

Danielle Borasky
The more that you read, the more things you will know. The more that you learn, the more places you'll go.

Dr. Seuss
A book is proof that humans are capable of working magic.

Carl Sagan
Reading makes you smarter and nicer.

M.C. Scott
Many people, myself among them, feel better at the mere sight of a book.

Jane Smiley
I declare after all there is no enjoyment like reading. How much sooner one tires of any thing than of a book!

Jane Austen
It's not that I don't like people. It's just that when I'm in the company of others - even my nearest and dearest - there always comes a moment when I'd rather be reading a book.

Maureen Corrigan
If you can't trust a librarian, who can you trust?

Lydia Perez in 'American Dirt'
So many books, so little time.

Frank Zappa
The only thing that you absolutely have to know is the location of the library.

Albert Einstein
Outside of a dog, a book is man's best friend. Inside of a dog it's too dark to read.

Groucho Marx
That's the thing about books. They let you travel without moving your feet.

Jhumpa Lahiri
A library outranks any other one thing a community can do to benefit its people. It is a never failing spring in the desert.

Andrew Carnegie
Every child needs a librarian in their life.

Chris Riddell
One can never have enough socks. Another Christmas has come and gone and I didn't get a single pair. People will insist on giving me books.

Albus Dumbledore
I will honour Christmas in my heart, and try to keep it all the year.

Ebenezer Scrooge
Reading is a unique form of exploration that will enrich your life.

Neil Armstrong
There is no friend as loyal as a book.

Ernest Hemingway
The very existence of libraries affords the best evidence that we may yet have hope for the future of man.

T.S. Eliot
A library is a space ship that will take you to the farthest reaches of the universe.

Isaac Asimov
To me a library is truly a place of magic.

J.K. Rowling
She had spent most of her childhood in libraries, taking refuge among the shelves, absorbing books as if they were air.

Celeste Ng, 'Little Fires Everywhere'
Books hold the secrets of the world, the thoughts that men and women have had.

E.B. White
We'll meet again, don't know where, don't know when, but I know we'll meet again some sunny day

Vera Lynn
I sincerely hope your Christmas may abound in the gaieties which that season generally brings.

Jane Bennet, 'Pride and Prejudice'
I consider my books as close personal friends; I spend hours gazing at the covers in reverie, recalling the good times we've had together.

Lucy Mangan
A mind needs books as a sword needs a whetstone. 

Tyrion Lannister
A good library will never be too neat, or too dusty, because somebody will always be in it, taking books off the shelves and staying up late reading them.

Lemony Snicket
Never trust anyone who has not brought a book with them.

Lemony Snicket
Libraries are full of sunken treasure.

Virginia Woolf
I shall be miserable if I have not an excellent library.

Jane Austen
Reading one book is like eating one potato chip.

Diane Duane
A room without books is like a body without a soul.

Cicero
You think your pain and heartbreak are unprecedented in the history of the world, but then you read.

James Baldwin
People say that life is the thing, but I prefer reading.

Logan Pearsall Smith
People can lose their lives in libraries. They ought to be warned.

Saul Bellow
Think before you speak. Read before you think.

Fran Lebowitz
There are worse crimes than burning books. One is not reading them.

Joseph Brodsky
We read to know we're not alone.

William Nicholson
Books are a uniquely portable magic.

Stephen King
Books are humanity in print.

Barbara Tuchman
Reading has helped me to develop empathy. I like reading about complex characters and situations and imagining how I would respond in similar circumstances. I love trying on other lives.

Carys Bray
Books are the ultimate frontier of freedom.

Wislawa Szymborska
Readers are seldom lonely or bored, because reading is a refuge and an enlightenment.

Paul Theroux
Libraries represent the temples of cultures. There wouldn't have been any progress for the human race without books.

Alessandra Distefano
Books are the quietest and most constant of friends; they are the most accessible and wisest of counselors, and the most patient of teachers.

Charles William Eliot
I always feel safe and comfortable and happy in the presence of anyone who is really fond of reading.

W. Robertson Nicoll
Books are companions even if you don't open them.

Benjamin Disraeli
Books are like the windows of a great tower. They let light in.

William Leroy Stidger
It seems to me that there is always something luminous in the face of a person in the act of reading.

Paul Theroux
You can never get a cup of tea large enough or a book long enough to suit me.

C.S. Lewis
How little of the din of this stupid world enters into a library.

George Dawson
A reader lives a thousand lives before he dies. The man who never reads lives only one.

Jojen Reed, A Dance With Dragons
I have always imagined that Paradise will be a kind of library.

Jorge Luis Borges
All that non-fiction can do is answer questions. It's fiction's business to ask them.

Richard Hughes
I am never long, even in the society of her I love, without yearning for the company of my lamp and my library.

Lord Byron
Thankful for this place of beauty, interest, calm and learning in Town

Library user