The Library runs a monthly Reading Group for adults, book clubs for children and teens in the school holidays, and a monthly specialist reading group focused on books dealing with LGBTQ issues. Scroll down to find out more.
Starting a book club of your own? Why not use a room in the Library for your meetings - just get in touch. We also have sets of books available for loan to book clubs. Find a full list of titles here, and check out this post on our Library Blog for more ideas and tips on how to start a book club.
READING GROUP

The Library runs a monthly Reading Group for adults, with meetings on a Wednesday evening and a Saturday afternoon. The topic is the same at each meeting, so just come along to whichever is more convenient for you.
Sometimes we all discuss one book, or sometimes there's a theme - it could be a shortlist for a prize, books by the same author (recently Margaret Atwood), or something else ('Banned Books', 'The Roaring Twenties', etc). 
Find out more about the next meeting on our events page
If you'd like to receive email alerts and reminders about upcoming Reading Group meetings, sign up for our mailing list
Here's our schedule for 2021: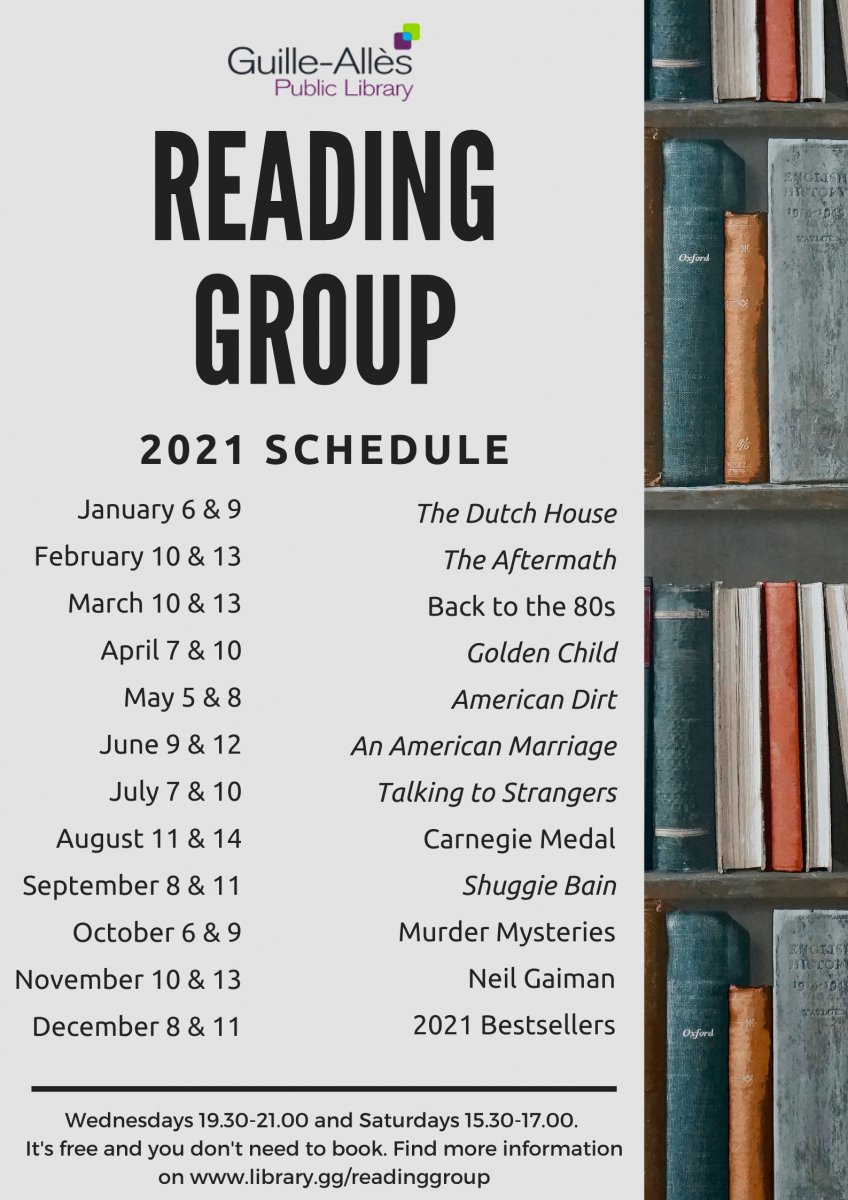 Reading Group: upcoming meetings
LIT WITH LIBERATE
Lit with Liberate is a bi-monthly specialist reading group organised in partnership with Guernsey's LGBTQ charity Liberate. A different LGBTQ-themed title is discussed at each session – recently we've read Tales of the City, the novel that inspired the hit Netflix original series, and Laurie Frankel's acclaimed novel This Is How It Always Is.
This is a friendly, informal group for anyone over the age of 18. It's free and you don't need to book. Find out more about the next session on our events page
Here's the schedule for 2021: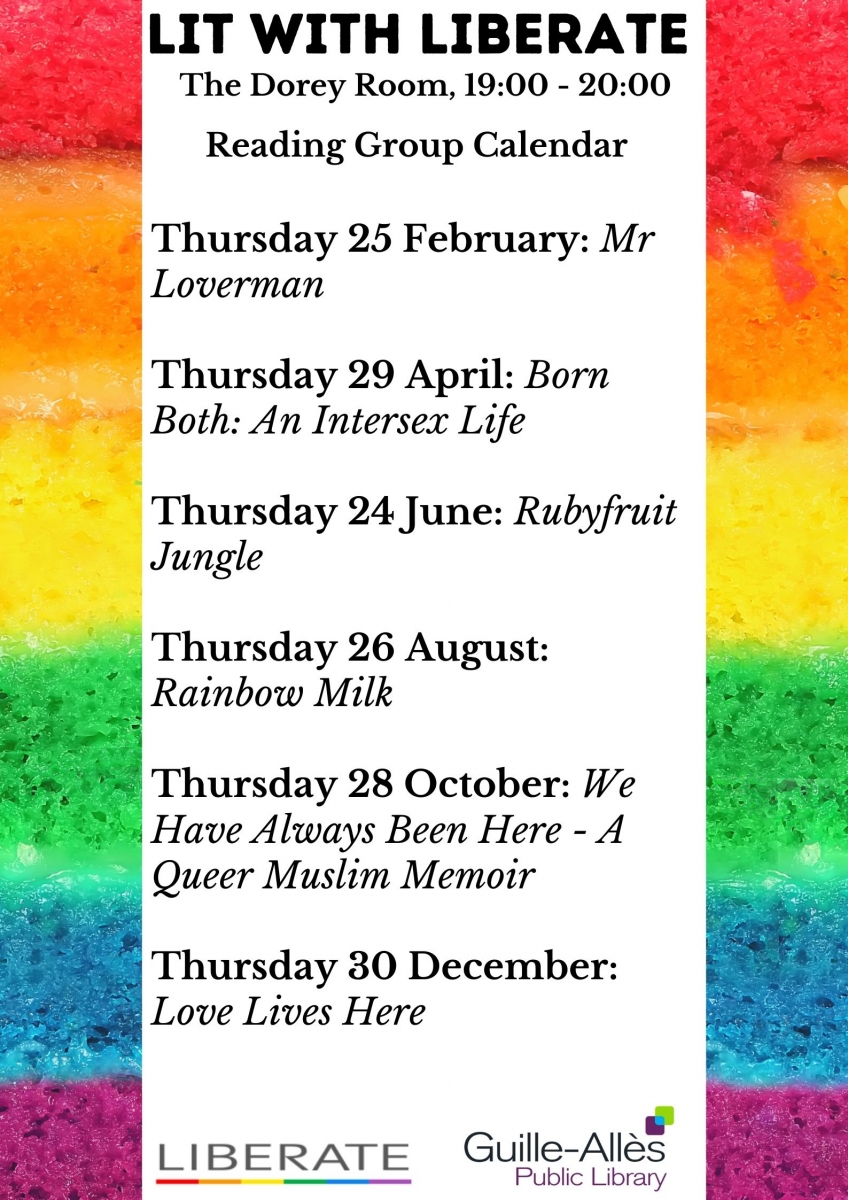 Teen Book Club
The Teen Book Club runs during school holidays on Thursdays at 14.15. It's great for teenagers who love talking about books, as well as those who may be looking to get into reading or just make some new friends.
Each session is different! Sometimes we all read and discuss the same book, otherwise we focus on a theme, be it novels by a particular author or a shortlist for a book award. And there's always time at the end if anyone wants to share what else they've been reading or just have a chat!
Keep an eye on our events page for more info on the next meeting of the Teen Book Club.
Join the Guille-Allès Library
Borrow books
Book clubs
Online resources
Events