The Library is home to a huge selection of fiction and non-fiction books. Use the search box above to browse our catalogue.
The websites below may give you some inspiration.
READING GROUP

The Library runs a monthly Reading Group for adults, with meetings on a Thursday evening and a Saturday afternoon. The topic is the same at each meeting, so just come along to whichever is more convenient for you.
Sometimes we all discuss one book, or sometimes there's a theme - it could be a shortlist for a prize, books by the same author (recently Margaret Atwood), or something else ('Banned Books', 'The Roaring Twenties', etc). 
Find out more about the next meeting on our events page
If you'd like to receive email alerts and reminders about upcoming Reading Group meetings, sign up for our mailing list
Schedule for 2023: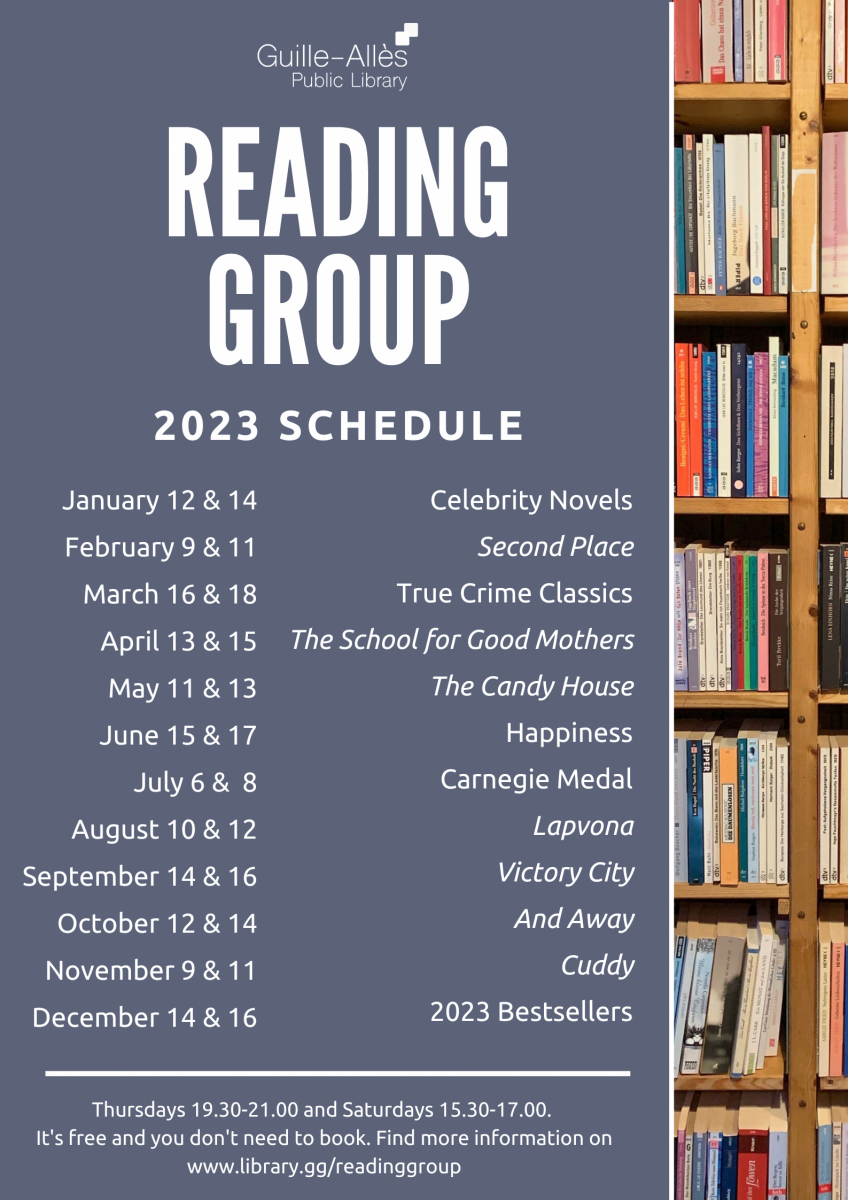 Reading Group: upcoming meetings
Join the Guille-Allès Library
Borrow books
Book clubs
Online resources
Events