Opening the door to your imagination.
The Guille-Allès Library has been at the heart of life in Guernsey for 140 years. Founded by lifelong friends Thomas Guille and Frederick Allès in 1882, their original vision was for the Library to become a hub for culture, learning, and community – and well over a century later, our goal remains the same.
Through our vast collection of books, films, digital resources and other media, as well as frequent events for adults and children, we enrich lives and boost wellbeing across the community, with equality of access for all.
Join online and start making the most of your Library.
- Got a question? Email us [email protected], give us a call on 720392 or contact us using our online submission form.
- Discover more about the Library's rich history, then take a look at our latest Annual Report to find out what we've been up to lately.
- Read our Mission Statement, or click here to find out more about the Library's governance and funding.
---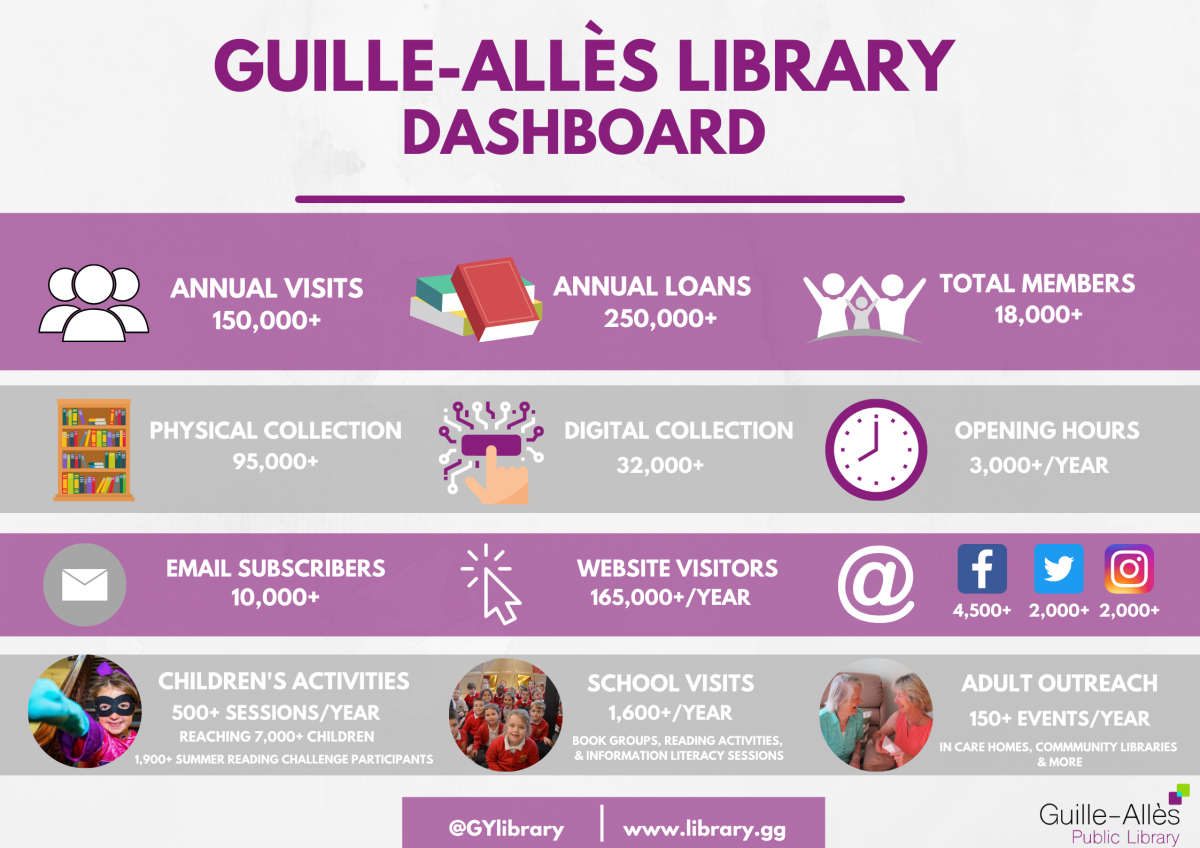 ---
Universal Offers
We are proud to adhere to Libraries Connected's four Universal Library Offers: Reading, Culture & Creativity, Health & Wellbeing, and Information & Digital. Click here to find out more about the values underpinning everything we do.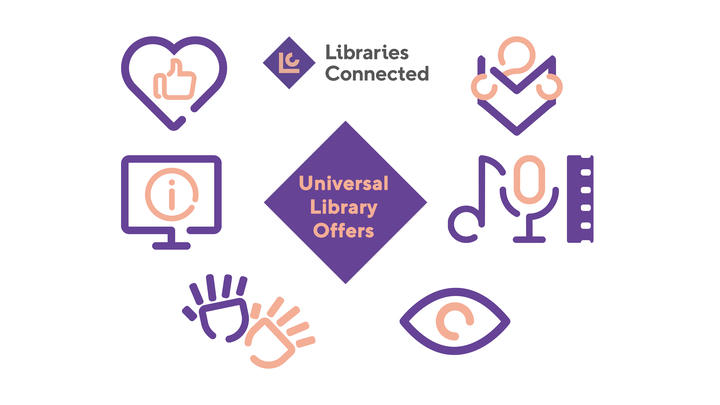 SUBSCRIBE TO OUR EMAIL NEWSLETTER
Don't miss out on the latest Library news, events, and services. Stay up-to-date with our monthly newsletter, straight to your inbox.