*FRESH* new reads for young adults. 
Whether you're looking for the latest fiction, BookTok recommendations, graphic novels or you prefer eBooks and audiobooks - there's always something new to read. Take a look at some of the latest additions below including the 2023 YA Book Prize shortlist. Already know what you want? Search the whole catalogue here.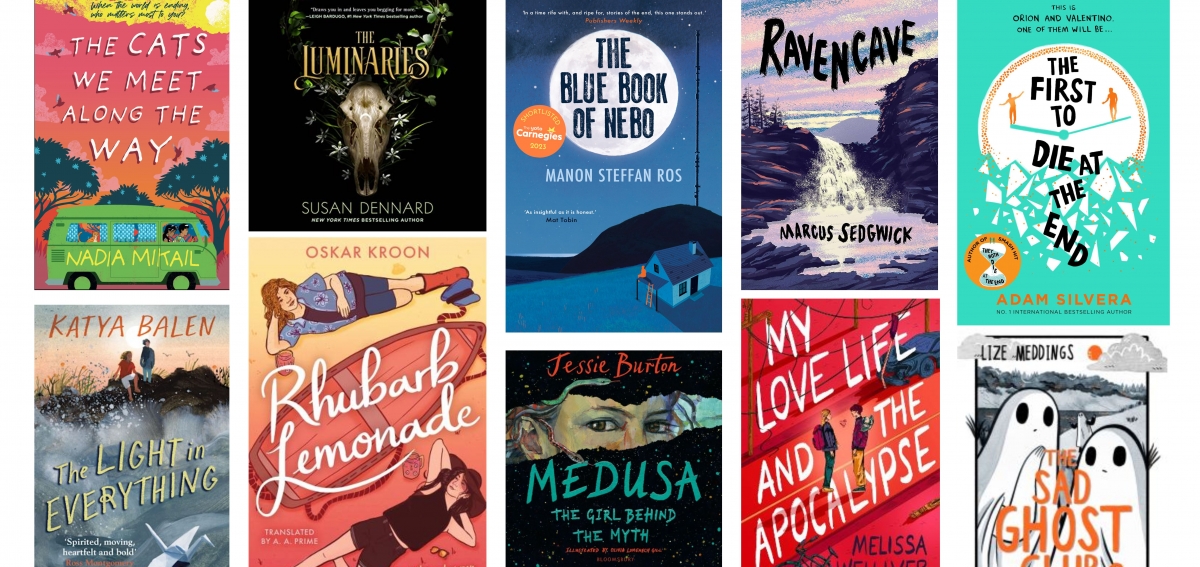 And the winner is...
The YA Book Prize celebrates great books for teenagers and young adults. The shortlist is selected by a team at The Bookseller and the winner is selected by a panel of expert and teenage judges, who are asked to pick the book they believe is the best-written and that they would be most likely to share with young adults.
The WINNER is When Our Worlds Collided by Danielle Jawando - you can read it here in paperback or as an ebook on the Libby app. 
Take a look at the shorlist below and click the highlighted titles to borrow them from the Library: