14th December 2022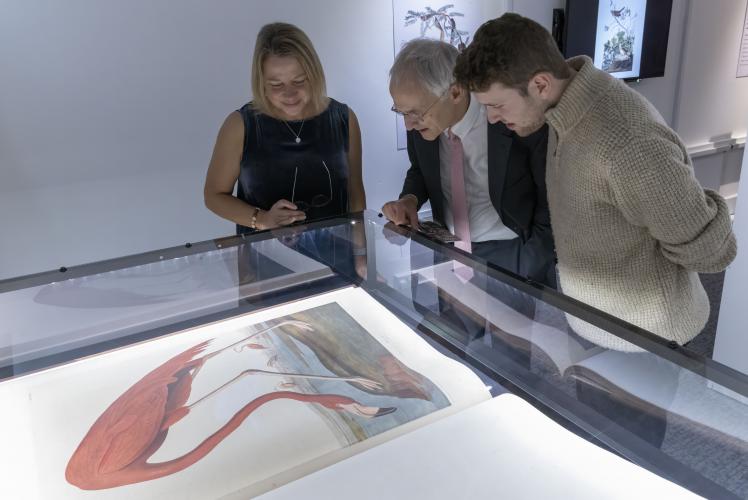 2022 was the Library's 140th year. Our founders Thomas Guille and Frederick Allès first opened the doors on Monday 2 January 1882.
Our focus this year has been to celebrate the extraordinary story of how they made that happen. November saw the launch of Boundless Curiosity, an exhibition bringing to life Thomas and Frederick's adventures in America and their lifelong library dream, and showcasing some of the rare treasures still in our possession.
There's no doubt the star attraction is The Birds of America, one of the rarest books in the world and the jewel in Library's collection. It's an astonishing work of art with a fascinating backstory, and the fact there's one in Guernsey is a real asset for the Island. We're glad people are making the most of the opportunity to see it.
The exhibition celebrates our history, unlocks our uniqueness as one of Guernsey's flagship institutions, and highlights the role the Library continues to play at the heart of the community, just as Thomas Guille and Frederick Allès always wanted. Putting it together was a huge team effort from the whole staff, and we've been delighted with how people have responded to it. More than 5,000 visitors have come through the doors in the first half of the run, and they've given us so much positive feedback. It's on until Saturday 21 January, so if you haven't seen it yet, there's still time. You won't want to miss it!
Once again we'd like to say a huge thank you to our sponsors BDO, as well as our partners Guernsey Museums and Art for Guernsey, for their support in bringing the exhibition to life.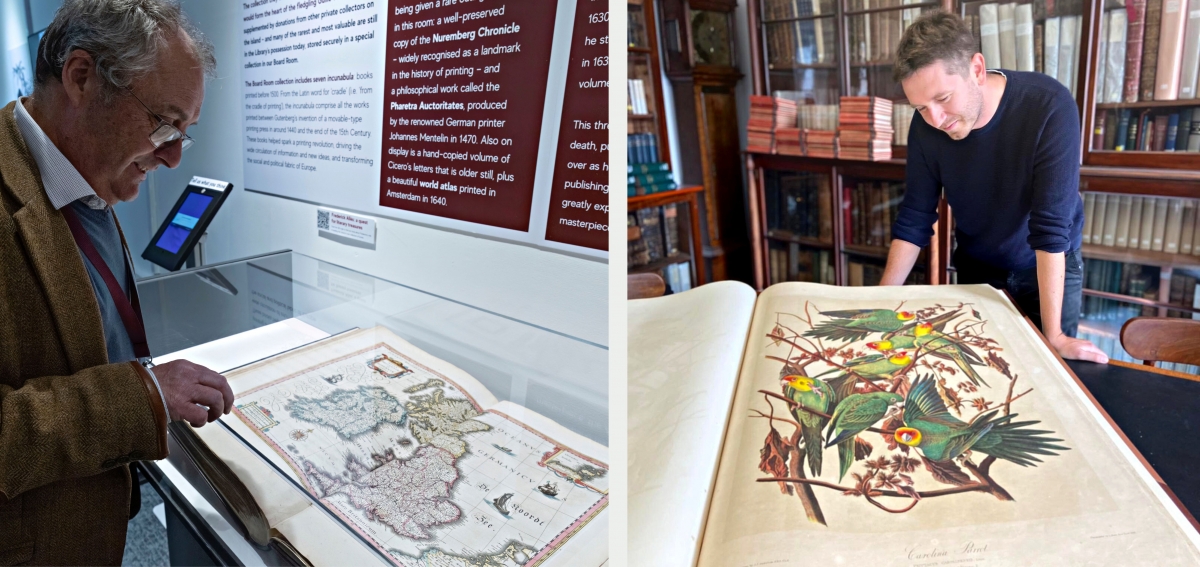 "Great exhibition. What amazing books and thanks to the Trustees for their efforts as well as the staff who have done a great job. 140 years of pure history."

"Absolutely wonderful exhibition, so interesting, a great tribute to those guys who were determined to open the world of knowledge to all."

"It's just amazing!!! My daughter and I loved it and will be back with the rest of the family. Congratulations to everyone involved!"

"The exhibition is magnificent. Here's to another 140 years."
---
Away from the exhibition, it's been another hugely busy year across the service.
In May, the Guernsey Literary Festival made a triumphant return, with a grand total of fourteen events hosted at the Library. Speakers included popular crime writer Elly Griffiths, local authors Ben Hinshaw and Tish Delaney, novelist Jacquie Bloese, and children's authors Hannah Gold and Jodie Lancet-Grant, while Library staff also hosted events with authors Kate Rhodes and Anthony Horowitz at Les Cotils and the Performing Arts Centre.
The Festival was a huge success this year, with the Library once again playing an integral role. We look forward to continuing and strengthening this partnership in 2023 and beyond.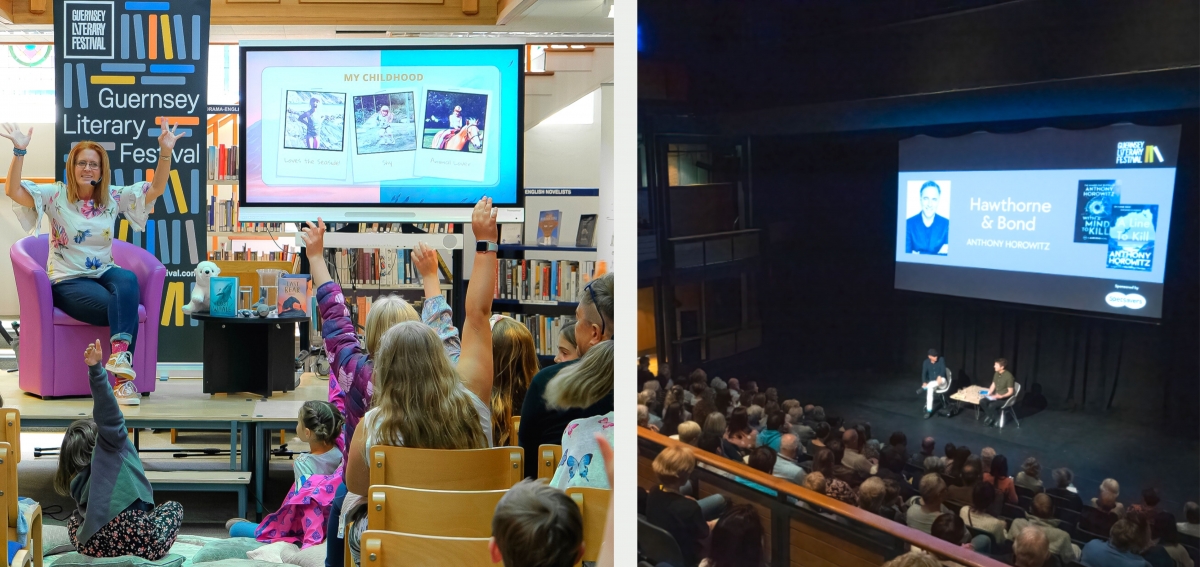 "I used to use the Library a lot when my children were small and now, forty years later and retired, I'm coming regularly again. I love all the facilities and learning new skills."
---
2022 saw continued growth in the Fab Lab, the newest part of our service. The Fab Lab provides community access to cutting-edge technology, including a 3D printer and other state-of-the-art equipment.
Over the summer we launched a series of Saturday workshops offering people taster sessions on the various machines. Attendees have created tote bags, T-shirts, 3D-printed earrings, A1 posters, Christmas decorations, and more. What can't you make in the Fab Lab, is the question! We look forward to expanding this programme of events next year.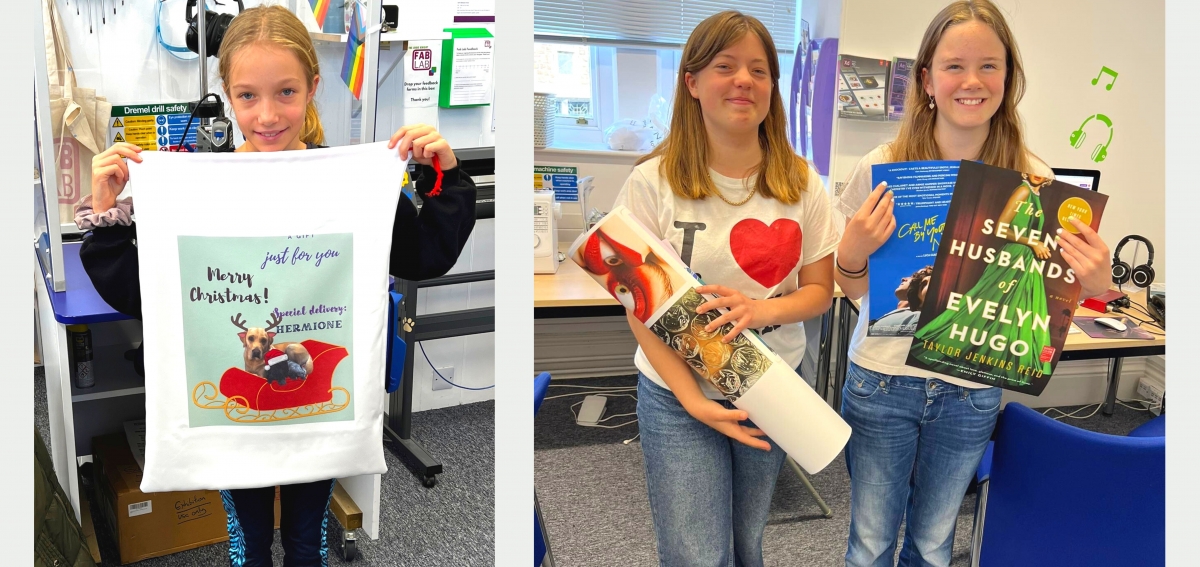 "All the staff are always so helpful and good with the children. I just discovered the Fab Lab which is unbelievable. It's fantastic to have this available as it offers up so many opportunities to develop."
---
It was another lively year in the Children's Library, including the ever-popular Summer Reading Challenge which this year saw more than 1,500 children take part.
Meanwhile in the Spring, Book Week returned for the first time post-pandemic. Authors Lisa Thompson and Gareth P Jones and illustrator Garry Parsons delighted many hundreds of children on a tour of Bailiwick schools, and rounded off the week with two very entertaining events at the Library.
Other activities in the Children's Library included a seedbomb making workshop, a boxing taster event, a new series of Autism Friendly sessions, stories at the West and North Shows, two sold-out Elf Walks through St Peter Port, another hugely popular Drag Queen Story Hour, and the return of Rhyme Together, our intergenerational rhyme time for tots and seniors. 
In July and November, every Year 7 student on the island paid us a visit for an introduction to the Library, while our Summer and Christmas Stories sessions saw more than 2,000 children make the trip up the stairs to our magical Story Tower.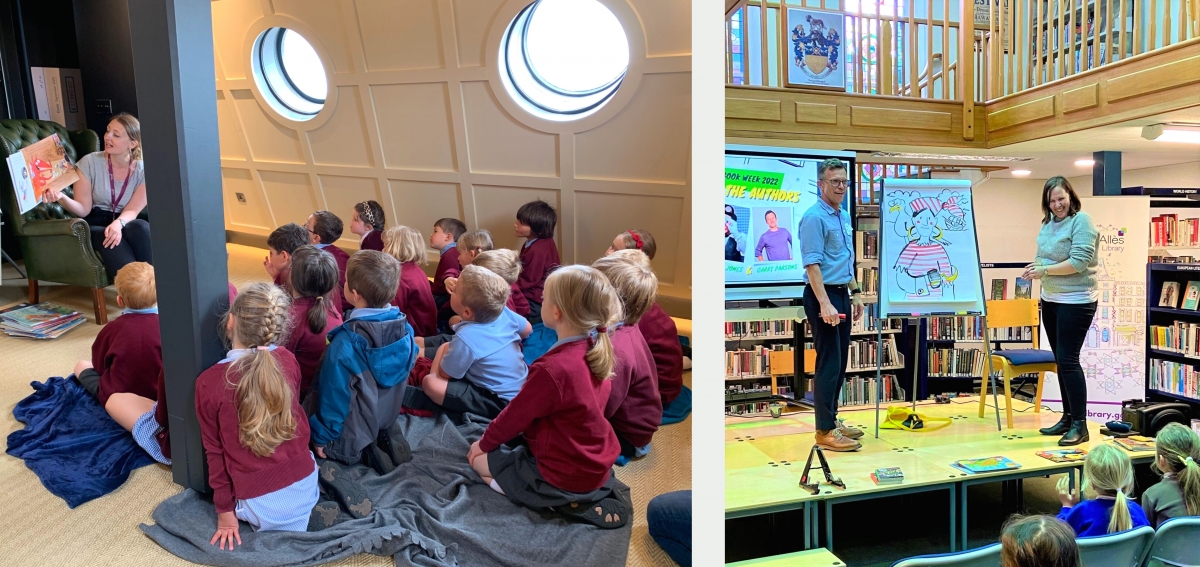 "We've been using the Library for over 30 years and it has drastically changed and improved over that time. It's a lovely, welcoming place, and I should be absolutely lost without it."
---
Throughout the year our Outreach team stepped up their programme of Tea & Tales events, which see librarians reading stories aloud over cups of tea. There are regular monthly sessions in around a dozen care homes and other settings. In November and December the events were specially themed around our Boundless Curiosity exhibition, with staff sharing the story of Thomas Guille and Frederick Allès and showing photographs of some of the items on display.
Tea & Tales is so popular with some residents that in the Spring one care home asked if we could provide them with stories on CD to keep them going between visits. Knowing the residents like stories with a local flavour, we challenged the Library's Writers Workshop to write something new. The result was Bedtime Stories: four wonderful short stories written by local authors, and narrated by Patrick Ogier from our Adult Services Team.
The stories have now been delivered to several care homes. With many residents reporting that they have trouble sleeping, and some that they aren't able to read much due to visual impairments, we're glad this is helping to enhance their wellbeing and keep them engaged in reading between Tea & Tales sessions.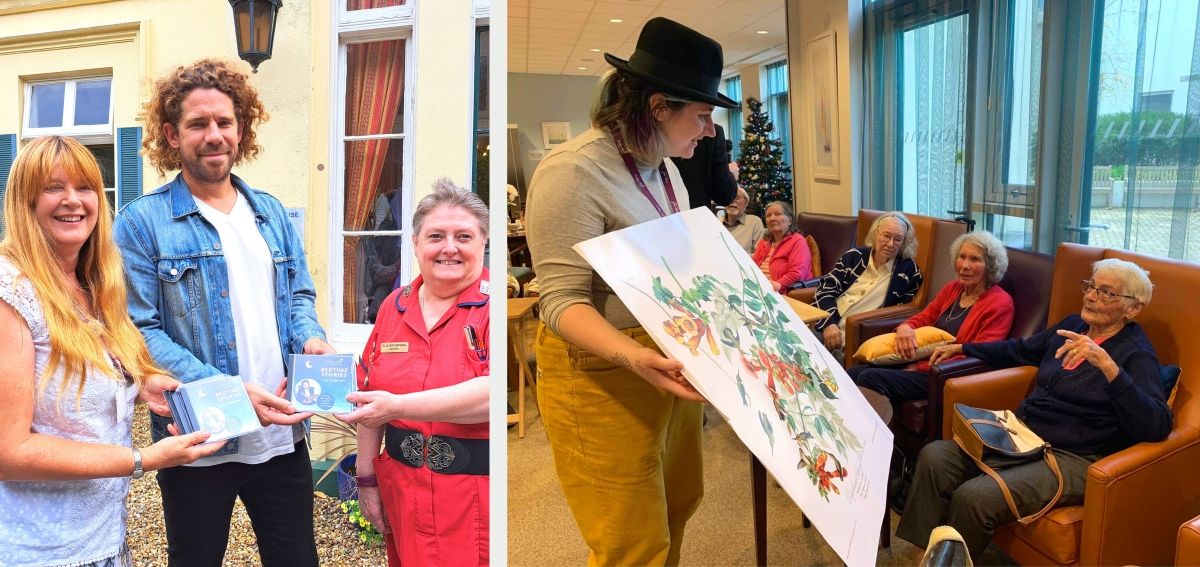 "I feel very lucky to have the Guille-Alles Library on my doorstep."
---
So that was 2022. We hope you enjoyed your experience at the Library this year. 2023 is shaping up to be another cracker, with some exciting projects in the pipeline. Do get in touch if you have any suggestions – we always love hearing from you.