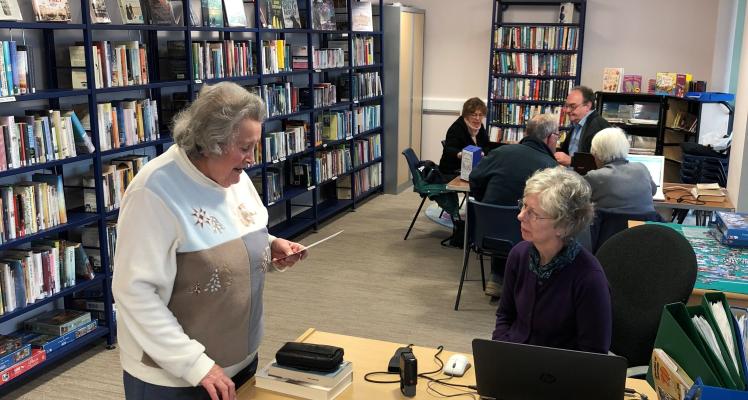 IT Help at La Nouvelle Maraitaine
Tuesdays 10.00 -11.30
Feel left behind by technology?
Want to learn how to use computers, smartphones and the internet?
Get started at our friendly, personalised drop-in sessions at La Nouvelle Maraitaine Community Library.
It's free and you don't need to book. 
The community library is on Rue Maraitaine, opposite the Vale Douzaine Room. Find out more about our community libraries HERE
All events and activities are continuing as normal. If you're attending one of our events, it's recommended that you take a lateral flow test beforehand wherever possible. Face coverings are strongly recommended at all Library events and activities where it's practical and reasonable to wear one. See our full COVID guidelines here.