The Library is OPEN
In Phase 5 the Library is open as normal with no need for social distancing. That means there are no restrictions on how many people can visit at a time, no queuing or one-way system, and all services have recommenced including events, study space, newspapers & magazines, community libraries, and children's activities.
Hooray!
It's fantastic to be able to welcome you all back through the doors, see families in the Children's Library, and offer our full range of services once again.
Of course, through Phase 5 and beyond we continue to encourage good hand hygiene, awareness of public health messages and the respecting of personal space, and we ask that you do not come to the Library if you're feeling unwell. Meanwhile we are keeping in place some of our Phase 4 measures to ensure you feel confident about using the building, including making hand sanitiser available on every floor.
Home deliveries continue in Phase 5 for the benefit of people shielding or self-isolating. To arrange a free delivery, give us a call on 720392 or complete this online form.
Late Night Library will remain suspended until September, meaning we'll close at 17.30 on Tuesdays and Thursdays during the summer. Find the latest information on our opening hours page.
Thank you for your understanding and support through this strange and challenging time. We're so grateful for all the hard work and 'Guernsey Together' spirit that has brought the island to this point, and we can't wait to welcome you back to the Library.
Scroll down for FAQs.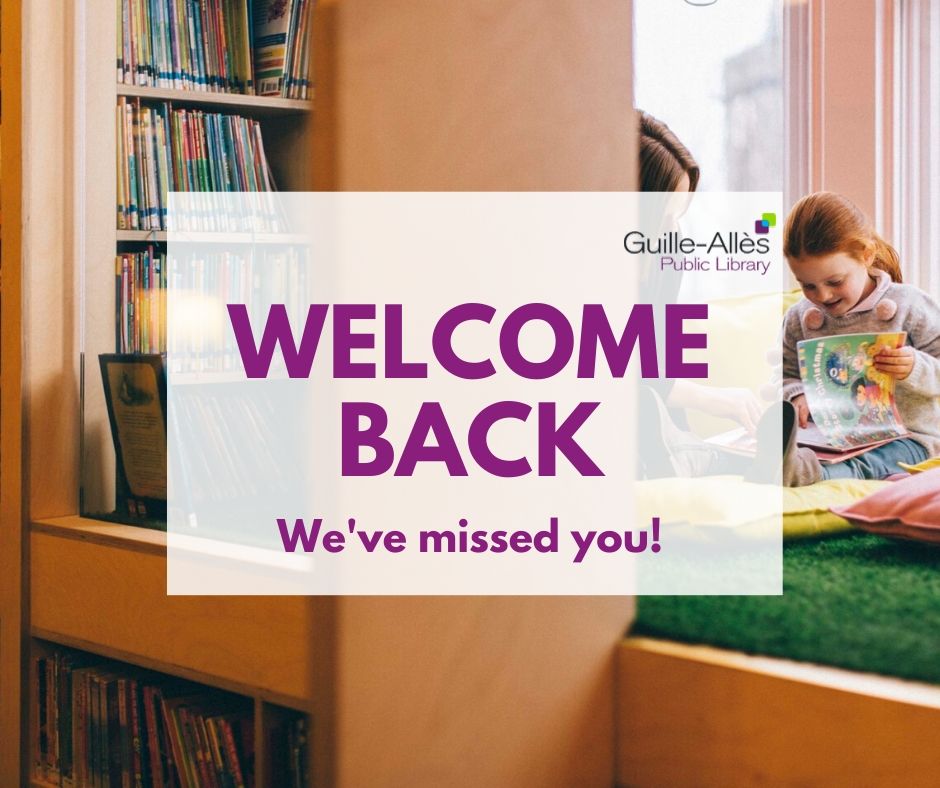 FAQs
Do I need to bring my books back?
Yes please!
You can return them at the main Library in Town, at one of our community libraries, or at the Co-Op's Grand Marche stores in St Martin's or St Sampson's.
If you're still shielding and you've got books at home, there's no need to worry – get in touch and we'll arrange to collect them from you.
And don't forget that the Library is now completely fine-free.
Can I get books delivered?
Yes. During Phase 5 and beyond we're continuing with our free home delivery service for people still shielding or self-isolating. Find out more here.
Can I join the Library online?
Yes! If you're not a member already, you can join online here. You'll be given a temporary number that lets you access our online services straightaway.
What online services can I access?
You can download free eBooks, audiobooks, newspapers, magazines and comics, plus streaming video, educational courses and other online resources through our BorrowBox, RB Digital and PressReader apps. 
If you need any help setting up, don't hesitate to get in touch.
How do I use BorrowBox?
Download the BorrowBox app from your app store. Select your library ('Guille-Alles Library'). Then enter your library number (just the digits) and your surname as your password. Watch this video for a handy explainer.
How do I use RB Digital?
Download the RB Digital app from your app store and read our simple User Guide for next steps.
How do I use PressReader?
Download the PressReader app from your app store and read our simple User Guide for next steps.
Join the Guille-Allès Library
Borrow books
Book clubs
Online resources
Events