UPDATE: JULY 2021
We're all set for a busy summer at the Library. Following the latest advice from Public Health, we're putting some extra measures in place to protect both staff and library users against possible COVID transmission.
Children under 12 who have travelled outside the Bailiwick in the last 14 days must have a COVID test to confirm a negative result within the 48 hours before attending any of our summer holiday activities. Tests are free of charge and can be booked HERE
As ever we continue to encourage good hand hygiene and respiratory etiquette, with lots of hand sanitiser available throughout the building, and we do ask that you please don't visit the Library if you're experiencing any COVID symptoms, even if mild.
These measures will help to keep everyone safe while enjoying the Library as normal, so we thank you for your understanding.
THE LIBRARY IS OPEN AS NORMAL
The Library is operating normal opening hours with no social distancing restrictions.
Face coverings are not mandatory, but of course people are welcome to wear them. We continue to encourage good hand hygiene and awareness of public health messaging, so please don't visit the Library if you're feeling unwell.
Events, activities and Late Night Library continue as normal.
Home Delivery also continues, so if you're not ready to return to the building yet, don't worry, you can still get the books you want.
Scroll down for FAQs.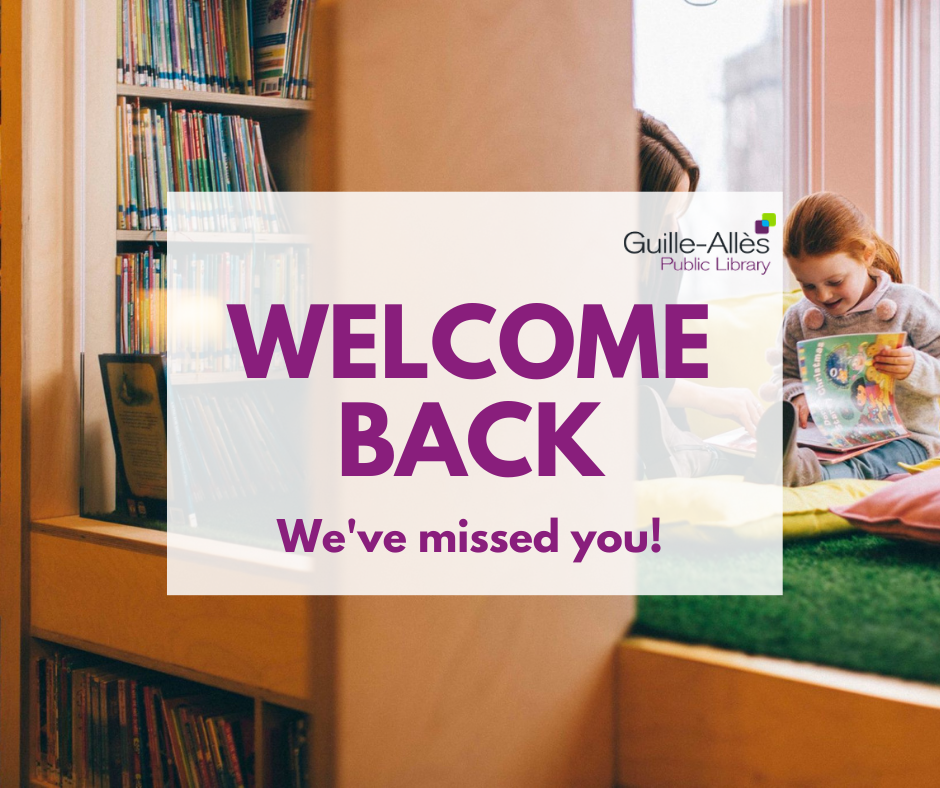 FAQs
Do I need to bring my books back?
Now that we're open again, we'd be grateful if you could return your loans as normal. You can either return them at the Library or drop them in our return bins at the Co-Op's Grand Marche stores in St Martin and St Sampson's.
Can I get books delivered?
Yes! Our free Home Delivery Service continues. Find out more and arrange a delivery HERE
Can I join the Library online?
Yes. If you're not a member already, you can join online here. You'll be given a temporary number that lets you access our online services straightaway.
What online services can I use?
You can download free eBooks, audiobooks, newspapers, magazines and comics, plus streaming video, educational courses and other online resources through our BorrowBox, Libby and PressReader apps. 
If you need any help setting up, don't hesitate to get in touch.
How do I use BorrowBox?
Download the BorrowBox app from your app store. Select your library ('Guille-Alles Library'). Then enter your library number (just the digits) and your surname as your password. Watch this video for a handy explainer.
How do I use Libby?
Download the Libby app from your app store and read our simple User Guide for next steps.
How do I use PressReader?
Download the PressReader app from your app store and read our simple User Guide for next steps.
Join the Guille-Allès Library
Borrow books
Book clubs
Online resources
Events