7th July 2020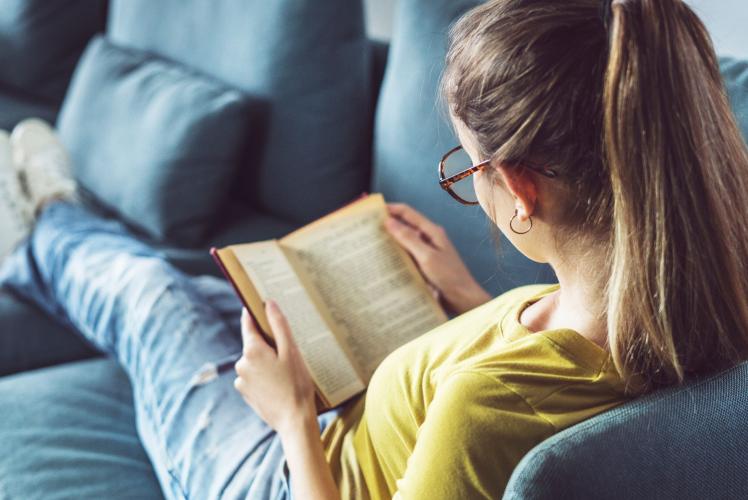 Not sure what to read next? Have no fear, our trusty library staff are here with some recommendations from what they're reading at the moment.
Tiffany Woosley, Collections Lead (Children & Young People's Team)
Us by David Nicholls
Perhaps best known for his bestselling, film-inspiring novels One Day and Starter for Ten, David Nicholls is an author that always writes with humour and warmth.
A friend lent me a copy of Us during what became a fairly regular 'lockdown book swap' between the two of us. I'd read a couple of Nicholls' books in the past, but since starting Us I've been pleasantly surprised by/reminded of how funny his writing can be. It has caused much stifled laughter during quiet lunch breaks, certainly for myself and indeed I can only imagine for other amused readers over the years.
Us tells the gently twisting story of soon-to-be-separated Douglas and Connie. The style of the novel is not that unique in its meandering between the past and present, however it is a great means by which we are able to fully learn about the couple's history without "losing our place" within their present situation. The book follows the pair as they go through life, together and apart. Nicholls has an ability to write characters with whom we as readers not only can identify, but also empathise. And so it is not long before we start to really care for the story of this couple, their romantic past, and what their future might hold.
If you enjoy stories that dare to simultaneously tickle funny bones and tug at heartstrings, then David Nicholls' Us might just be the story for you.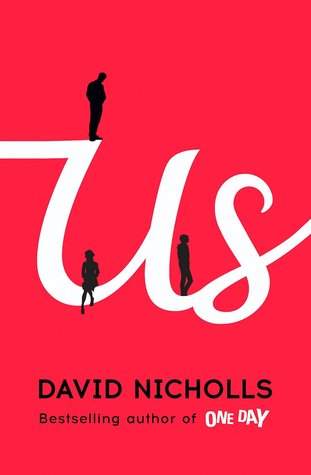 Catherine Stuart, Head of Learning & Development
The Heart Goes Last by Margaret Atwood
I'm currently reading The Heart goes Last by Margaret Atwood. I'm halfway through the book and it has all started to get more and more sinister. I always try to second guess and predict the story and the plotline but I'm not sure who can be trusted and who is good, so I like the fact I can't predict which way the story is going.
The two main characters are Stan and Charmaine, a couple who have lost all their money and belongings in a worldwide financial catastrophe. Atwood doesn't go into too much detail about what caused this financial ruin amongst the majority of the population, but we know that only the rich have remained with some sense of normality. Everyone else is living with homelessness, without rules and constantly in danger.
Stan and Charmaine consider themselves relatively lucky in that they still have a car in which they can travel and live, but this isn't ideal for a newlywedded couple and soon the cracks in their relationships begin to show. One day Charmaine sees an advert for a community project, the Positron project. It's a community where people get to live in harmony, in safety and no longer have to worry about the outside world's worries. As with all good things there does seem to be a catch.
Once you agree to go into Positron, you can never leave.
I can only assume at this point that their circumstances before entering Positron must have been so unbearable to them, Positron seems idyllic, but gradually cracks are beginning to show. Atwood very subtly starts to give the reader insights into the inner thoughts of Stan and Charmaine's minds, which leaves you questioning their morality and whether they were always like that or whether they have been slowly brainwashed over time.
I have a feeling the plot is going to get a lot more sinister and will probably result in an escape and a revolt, but with Atwood who knows, anything could happen! It's started to become a page turner...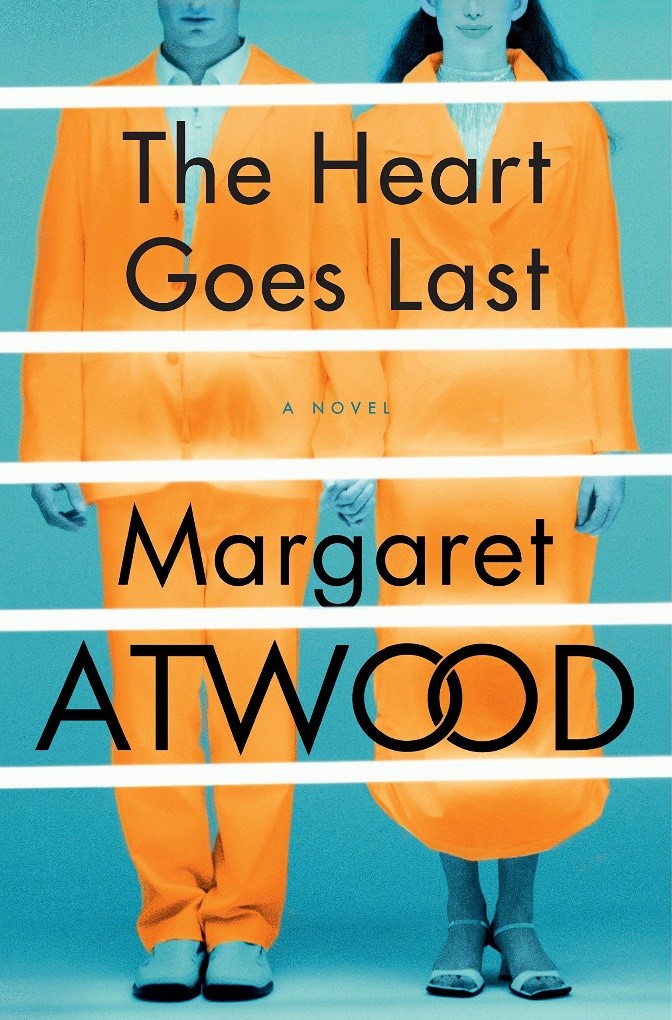 Jackie Burgess, Community & Outreach Librarian
The Institute by Stephen King
I've long been meaning to read a Stephen King novel, but I tend to shy away from horror stories after being terrified by a James Herbert book long ago. But The Institute looked different to me. I am only a third of the way through but I am completely hooked.
The storyline is divided between two characters and I am intrigued to find out what is going to happen when they meet. I like the way Stephen King gives you hints to make you start guessing the plot and to keep you intrigued. A new author to add to my reading list….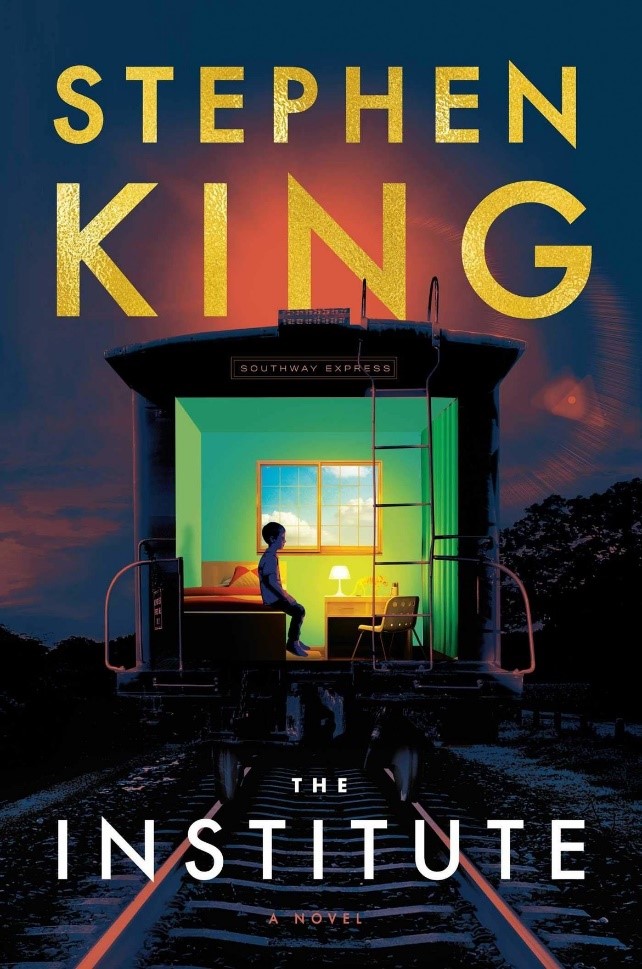 Beth Brown, Adult Services Team
In the Country We Love: My Family Divided by Diane Guerrero
Fan of Orange is the New Black? Never seen this popular Netflix series? Either way, you should give this a go.
This is the memoir of Diane Guerrero, who's best known for her portrayal of Maritza in Orange is the New Black. What many viewers don't know is that like her character in the show, Guerrero was born to undocumented immigrant parents.
I love how she's used her celebrity to share her perspective and those of others who have lived in fear of parental deportation. It's not often an issue that gets the limelight in mainstream culture. In the Country We Love is an important and timely read and easy to get through with her witty writing style.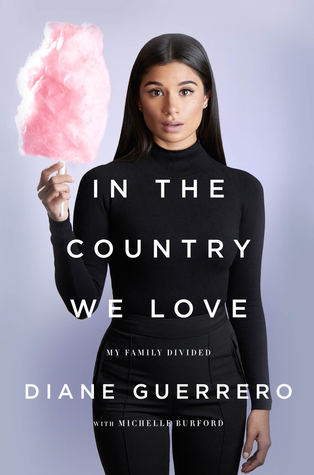 Reserve In The Country We Love
Tracey Woosley, Fiction Librarian
Over the Top by Jonathan Van Ness
Over the Top is the memoir of Jonathan Van Ness, best known as one of the 'Fab Five' in Netflix's reboot of 'Queer Eye'.
As a TV personality, podcaster and hair guru Jonathan comes across as a supremely loveable and charismatic person on screen, but this book reveals the struggles he faced as a young gender non-conforming person growing up in a small mid-western town. The subtitle of the book 'a raw journey to self -love' hints at the pain and prejudice he experienced when younger as the first male cheerleader at his high school through to his struggle with gender identity and addiction.
Jonathan's authentic voice comes through in every sentence and after reading this I love him even more than ever! In spite of the hardships he has faced his positivity shines through and this up-lifting book shows that no matter how broken you think you are there is hope that you too can become your own gorgeous self.