9th February 2022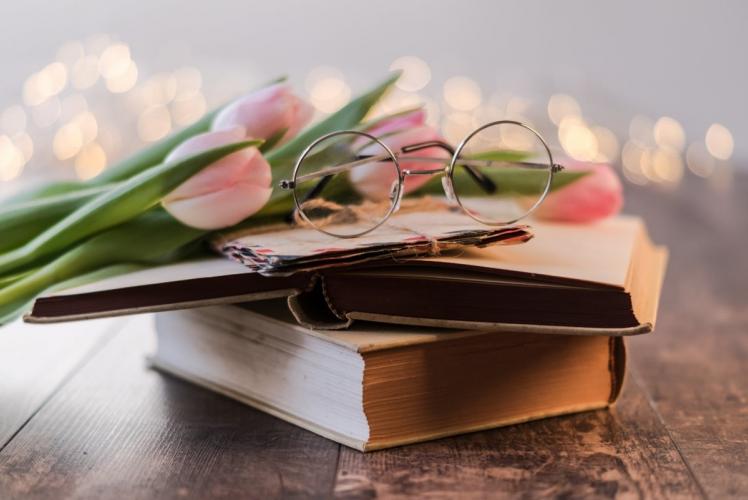 Looking for a little bit of love between the covers?
We love books about love. Here are Library Assistant Beth's picks to get your tummy fluttering.
Heartstopper by Alice Oseman
Charlie, a highly-strung, openly gay over-thinker, and Nick, a cheerful, soft-hearted rugby player, meet at a British all-boys grammar school. Friendship blooms quickly, but could there be something more...?
They quickly become friends, and soon Charlie is falling hard for Nick, even though he doesn't think he has a chance. But love works in surprising ways, and sometimes good things are waiting just around the corner...
Beth says: Do you crave something light and lovely?  The graphic novel 'Heartstopper' is my top pick. Beautiful illustrations and wholesome love combine to get you turning those pages at full-speed. You'll eat this up faster than your Valentine's chocolate!
Me Before You by JoJo Moyes
Lou Clark knows lots of things. She knows how many footsteps there are between the bus stop and home. She knows she likes working in The Buttered Bun tea shop and she knows she might not love her boyfriend Patrick.
What Lou doesn't know is she's about to lose her job or that knowing what's coming is what keeps her sane.
Will Traynor knows his motorcycle accident took away his desire to live. He knows everything feels very small and rather joyless now and he knows exactly how he's going to put a stop to that.
What Will doesn't know is that Lou is about to burst into his world in a riot of colour. And neither of them knows they're going to change the other for all time.
Beth says: Lou and Will are bold, witty, and funny. They're really down-to-earth. You're going to fall in love with them. You're going to fall in love with their love, and – you're going to cry, a lot. This is a wonderful, wonderful read. It makes you grateful for the love you have in your life.
Mr Loverman by Bernardine Evaristo
Barrington Jedidiah Walker. Barry to his friends. Trouble to his wife.
Seventy-four years old, Antiguan born and bred, flamboyant Hackney personality Barry is known for his dapper taste and fondness for retro suits. He is a husband, father and grandfather. And for the past sixty years, he has been in a relationship with his childhood friend and soulmate, Morris. Wife Carmel knows Barry has been cheating on her, but little does she know what is really going on. When their marriage goes into meltdown, Barrington has big choices to make.
Beth says: This is one of 2019 Booker Prize winner Evaristo's lesser known titles but packs just as much heart as her others. It's so great to see older LGBTQ representation and for it to be uplifting and sentimental. More of this please!