12th July 2023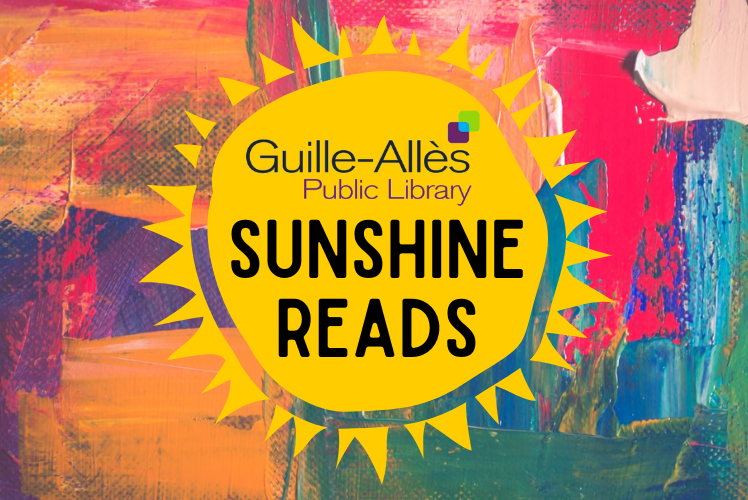 Did you know? Reading for pleasure has many proven benefits for your health and well-being, including lower stress levels, higher self-esteem and better sleep.
And most importantly, it just makes you feel good!
A few years ago, our wonderful librarians put together a special set of their favourite feelgood books, to borrow when you want some sunshine in book-form. The collection has been so poplular, the team have extended and updated the list each year, so there's even more to choose from.
Here's a few of the Sunshine Reads collection available from the Library - click the titles to reserve today. To borrow from the full list click here. Enjoy!
------------------
#Heartwarming #Imaginative #Connections
Two kids meet in a hospital gaming room in 1987. One is visiting her sister, the other is recovering from a car crash. The days and months are long there. Their love of video games becomes a shared world - of joy, escape and fierce competition. But all too soon that time is over, fades from view.
When the pair spot each other eight years later in a crowded train station, they are catapulted back to that moment. The spark is immediate, and together they get to work on what they love - making games to delight, challenge and immerse players, finding an intimacy in digital worlds that eludes them in their real lives. Their collaborations make them superstars.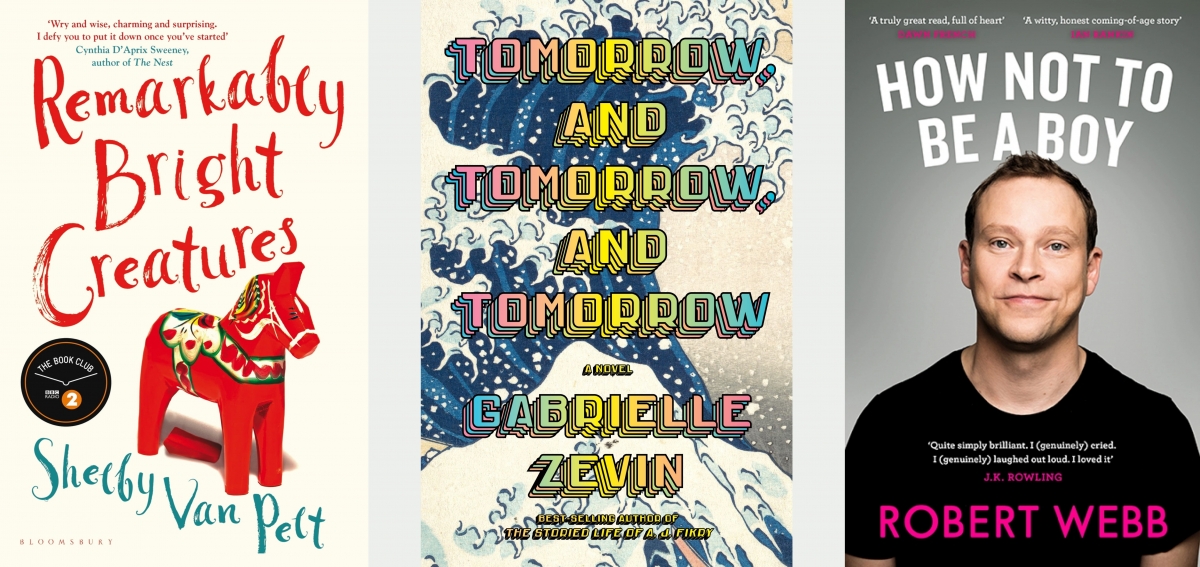 #Memoir #Moving #Funny
Rules for being a man: Don't cry, love sport, play rough, drink beer, don't talk about feelings.
But Robert Webb has been wondering for some time now: are those rules actually any use? To anyone?
Looking back over his life, from schoolboy crushes (on girls and boys) to discovering the power of making people laugh (in the Cambridge Footlights with David Mitchell), and from losing his beloved mother to becoming a husband and father, Robert Webb considers the absurd expectations boys and men have thrust upon them at every stage of life.
#Endearing #Quirky #Mystery
After Tova Sullivan's husband died, she began working the night shift at the Sowell Bay Aquarium, mopping floors and tidying up. Keeping busy has always helped her cope, which she's been doing since her eighteen-year-old son, Erik, mysteriously vanished on a boat in Puget Sound over thirty years ago.
Tova becomes acquainted with curmudgeonly Marcellus, a giant Pacific octopus living at the aquarium. Marcellus knows more than anyone can imagine but wouldn't dream of lifting one of his eight arms for his human captors - until he forms a remarkable friendship with Tova.
Ever the detective, Marcellus deduces what happened the night Tova's son disappeared. And now Marcellus must use every trick his old invertebrate body can muster to unearth the truth for her before it's too late.
Joyful – Ingrid Fetell Lee
#InnerJoy #SmallThings
In this groundbreaking book, designer Ingrid Fetell Lee explores how making small changes to your surroundings can create extraordinary happiness in your life. Drawing on insights from neuroscience and psychology, she reveals how the seemingly mundane spaces and objects we interact with every day have surprising effects on our mood and how we can harness the power of our environment to live fuller, healthier and more joyful lives.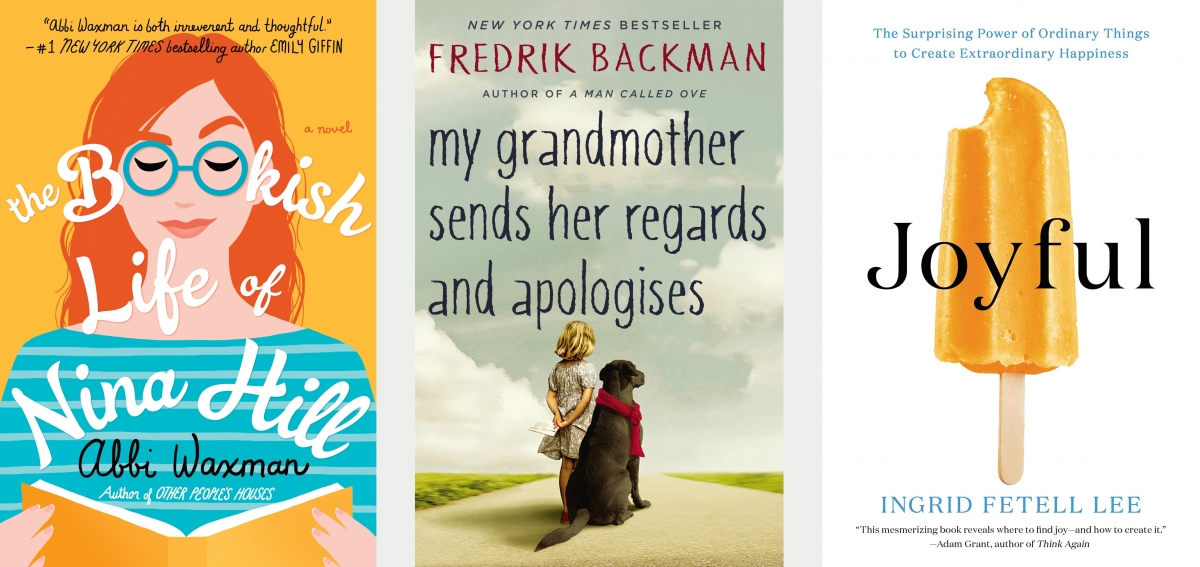 #Hilarious #Adventure #Friendship
In the company of his friend Stephen Katz (last seen in the bestselling Neither Here nor There), Bill Bryson set off to hike the Appalachian Trail, the longest continuous footpath in the world. Ahead lay almost 2,200 miles of remote mountain wilderness filled with bears, moose, bobcats, rattlesnakes, poisonous plants, disease-bearing tics, the occasional chuckling murderer and - perhaps most alarming of all - people whose favourite pastime is discussing the relative merits of the external-frame backpack.
Facing savage weather, merciless insects, unreliable maps and a fickle companion whose profoundest wish was to go to a motel and watch The X-Files, Bryson gamely struggled through the wilderness to achieve a lifetime's ambition - not to die outdoors.
#Heartwarming #Funny #Uplifting
Meet Nina Hill: A young woman supremely confident in her own... shell.
Nina has her life just as she wants it: a job in a bookstore, an excellent trivia team and a cat named Phil. If she sometimes suspects there might be more to life than reading, she just shrugs and picks up a new book.
So when the father she never knew existed dies, leaving behind innumerable sisters, brothers, nieces, and nephews, Nina is horrified. They all live close by! She'll have to Speak. To. Strangers.
And if that wasn't enough, Tom, her trivia nemesis, has turned out to be cute, funny and interested in getting to know her. It's time for Nina to turn her own fresh page, and find out if real life can ever live up to fiction ...
#Charming #Touching #Compelling
Everyone remembers the smell of their grandmother's house.Everyone remembers the stories their grandmother told them. But does everyone remember their grandmother flirting with policemen? Driving illegally? Breaking into a zoo in the middle of the night? Firing a paintball gun from a balcony in her dressing gown?
Seven-year-old Elsa does.
Some might call Elsa's granny 'eccentric', or even 'crazy'. Elsa calls her a superhero. And granny's stories, of knights and princesses and dragons and castles, are her superpower. Because, as Elsa is starting to learn, heroes and villains don't always exist in imaginary kingdoms; they could live just down the hallway.
As Christmas draws near, even the best superhero grandmothers may have one or two things they'd like to apologise for. And, in the process, Elsa can have some breath-taking adventures of her own...
Looking for more book recommendations? Take a look at more of our blogs here.