21st September 2020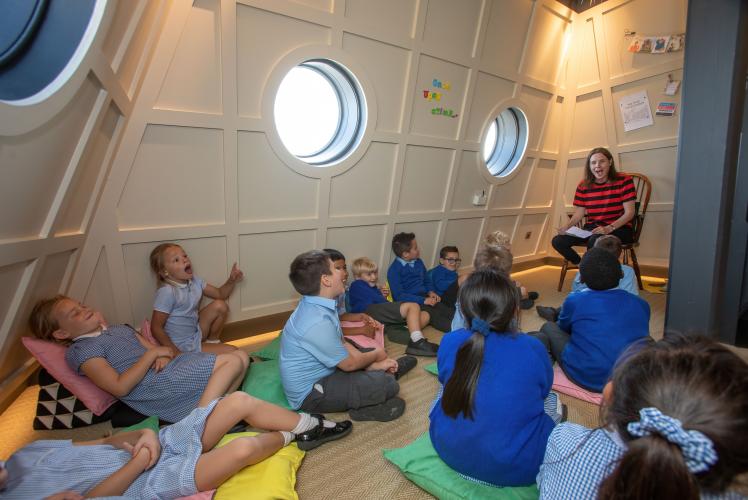 It's the start of a new chapter for storytelling at the Library.
A full refurbishment has been carried out on the Story Tower, transforming the room at the very top of our historic building into a magical new storytelling space.
The Tower has been used for story sessions for many years and children have always loved going up there on school visits, but previously it wasn't the most practical space. The refurbishment makes it much more accessible and also improves the look, feel and lighting to create an atmospheric new venue for stories. The walls are magnetic, making it easy to decorate with exciting displays - we're already looking forward to Halloween and Christmas!
The project was designed by CCD Architects, and funded in part by a significant contribution from the Sarah Groves Foundation. Building work was carried out by J.W. Rihoy & Son Ltd on a not-for-profit basis. We're extremely grateful to all involved for making the project a reality.
The first school visits have already begun, and we can't wait for more children to see the new space. We feel sure that, like our much-loved new Children's Library, it will stimulate young imaginations and encourage lifelong readers.
Though the focus remains on children's activities, the Story Tower can also be used for adult events including guided meditations and small yoga or art classes. We're open to suggestions! If you're interested in using the space, get in touch on ga@library.gg or +44 1481 720392