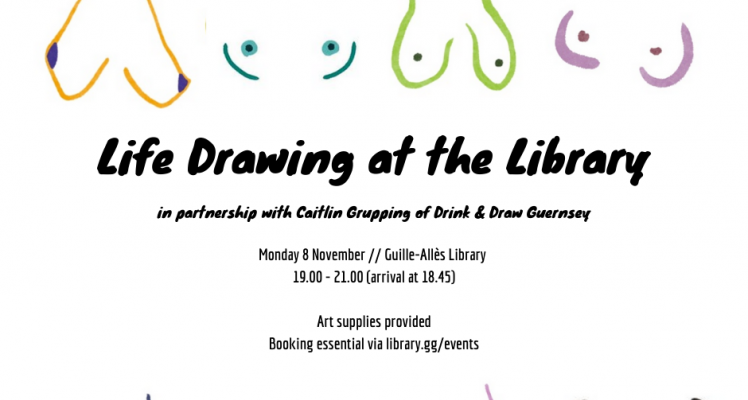 Life Drawing at the Library
Join us for an evening of Life Drawing in the calm surroundings of the Hayward Room at the Guille-Allès Library.
The session is open to all abilities and novices are welcome. If you're completely new to life drawing, it's drawing a nude figure who will hold different poses for short periods of time. 
Paper and basic supplies (pencils, charcoal, etc) will be available on the night and are free of charge. Alternatively, you're welcome to bring your own materials with you.
The model is experienced in life drawing. Please respect her privacy by not taking any photographs during the session. You are welcome to photograph your work in the break or at the end.
We encourage you to leave your artwork visible during the break to inspire others and allow the group to admire your progress.
The session is free but booking is required - you can book your place here. Refreshments will be provided.
If you have any questions prior to the event, send us an email on ga@library.gg