October 2019 sees the launch of 'Late Night Library' as we extend our opening hours til 21.00 on Tuesdays and Thursdays.
It's the first increase in Library opening hours in decades.
We hope you will appreciate the opportunity to borrow and return books outside regular working hours, as well as the chance to use the building as a community and social space for reading, playing board games and video games, doing jigsaw puzzles, and all sorts of other activities that help boost health and well-being.
We also see Late Night Library as a great way to improve our offering for students, who until now have had minimal access outside school or office hours. If you're studying for school exams, accountancy exams, or any other qualification, come and make use of our quiet study space, our WiFi, and our coffee machine.
We plan to hold numerous evening events. Events already lined up include LEGO nights for families, Living History tours, a monthly workshop for creative writers, a Quiet Hour aimed at children and adults with autism, and regular IT classes. It also provides an opportunity for other organisations and charities to use the Library building for their own clubs and drop-ins. If you're interested in making use of the space, get in touch!
Finally, the most important bit - to help launch the campaign, we are offering free tea and coffee for the first month of Late Night Library.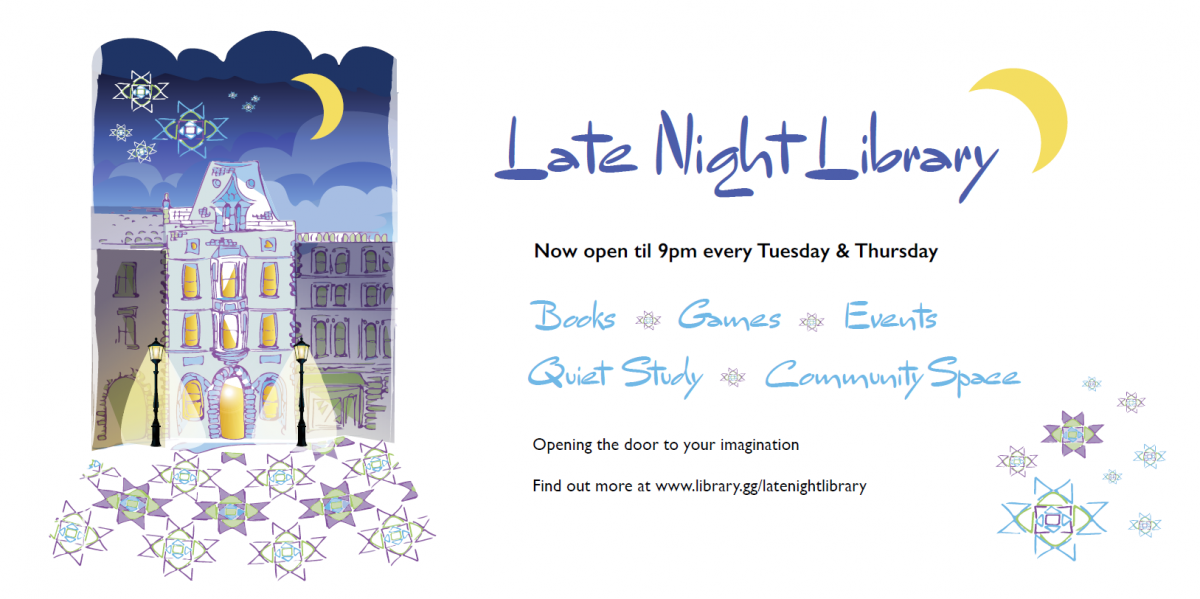 Become a Guille-Allès Library Member
Borrow books
Book clubs
Online resources
Podcasts