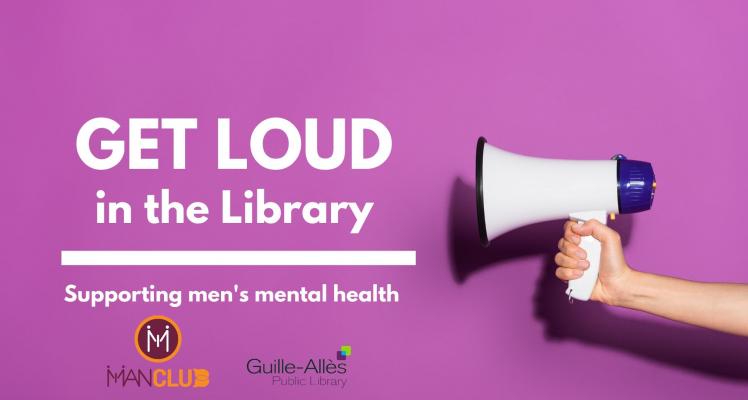 Get Loud in the Library
Supporting men's mental health with Guernsey Mind and Man Club.
Thursday 23 January, 19.00-20.30
In the week of Blue Monday, we're teaming up with Guernsey Mind and Man Club for a free event focused on men's mental health.
One in eight men in the UK suffer from a common mental health problem. Men are also much less likely than women to seek support or disclose their mental health challenges to loved-ones.
Man Club is one of the organisations trying to change all this. A Guernsey Mind initiative run by qualified Mental Health First Aiders, it's a space for men to come together to talk, listen, and support each other without judgement and in confidentiality.
At this Library event, four Man Club members will give short talks sharing their mental health journeys: Sam Cochrane, former Guernsey FC captain; Matt Falla, Head of Private Banking at SG Hambros; Richard Clarke, Life Coach; and Phil Surry, the founder of Man Club.
Hear their inspiring stories and then, if you like, share your own experiences. Or if you'd prefer to just sit and listen, that's fine too! Many find that listening to others provides a new perspective, as well as helping to build bonds of compassion.
Plus, take part in a Drumming Circle, which research has shown can have huge mental health benefits: decreasing anxiety, stimulating brain function, and cultivating mindfulness - and will really help us 'get loud in the Library!'
Suitable for all ages. All genders and families welcome. Refreshments available. Book your free ticket HERE