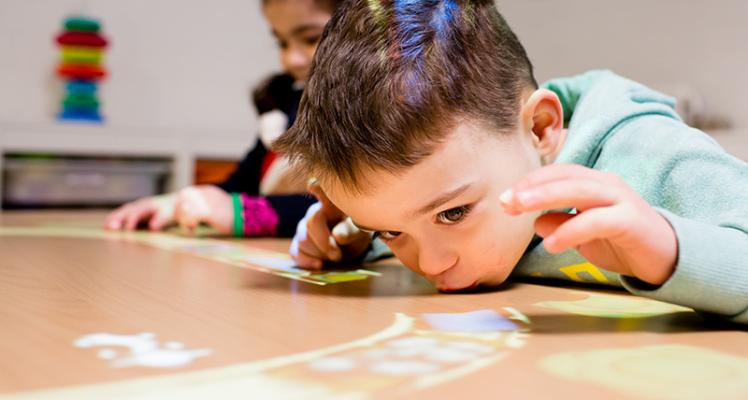 Tovertafel Together
Thursday 6 August, any time from 9.30-12.00 at La Nouvelle Maraitaine Community Library
Come and try our Tovertafel or 'magic table', the groundbreaking technology that uses interactive light projections to entice children, adults and older people to get moving and have fun together.
The Tovertafel is particularly beneficial for children with additional needs and those on the autistic spectrum, however it's fun for children of all ages and abilities.
All ages welcome. No booking required. The Tovertafel is at La Nouvelle Maraitaine Community Library on Rue Maraitaine, Vale.