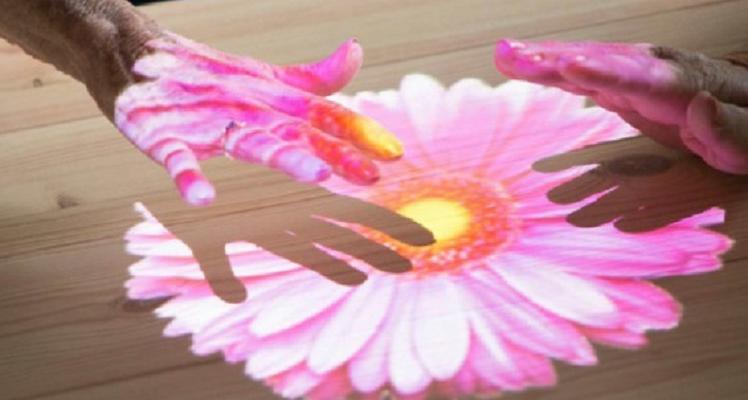 Tovertafel Magic Table Drop-in
Thursdays 9.30-12.30 at La Nouvelle Maraitaine Community Library
The Tovertafel is a magic table that creates moments of happiness for people living with dementia. This groundbreaking technology uses interactive light projections to entice children, adults and older people to get moving and have fun together.
We run weekly drop-in sessions at La Nouvelle Maraitaine Community Library. Come along and see what the Tovertafel is all about, with one of our Library staff on hand to show you how it works.
For more information contact Jackie Burgess on 720392 or email jburgess@library.gg
Find out more about the community library on our community libraries page.