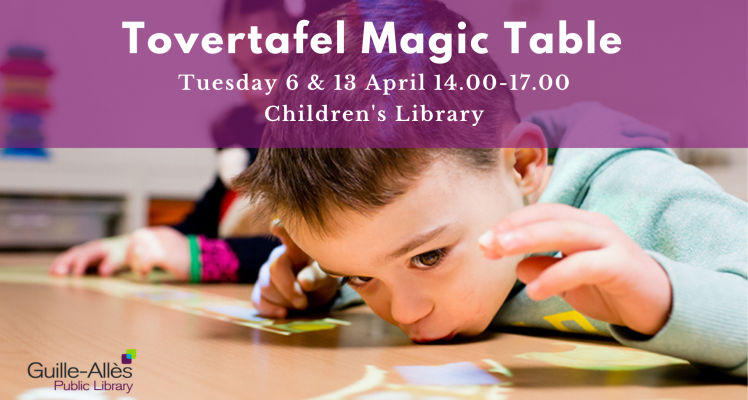 Tovertafel Magic Table
 Drop in and join us on Tuesday 6 & 13 April 14.00 - 17.00 to explore our fun and interactive magic table. With lots of games for all the family!
The Tovertafel is particularly beneficial for children with additional needs and those on the autistic spectrum, however it's fun for children of all ages and abilities.