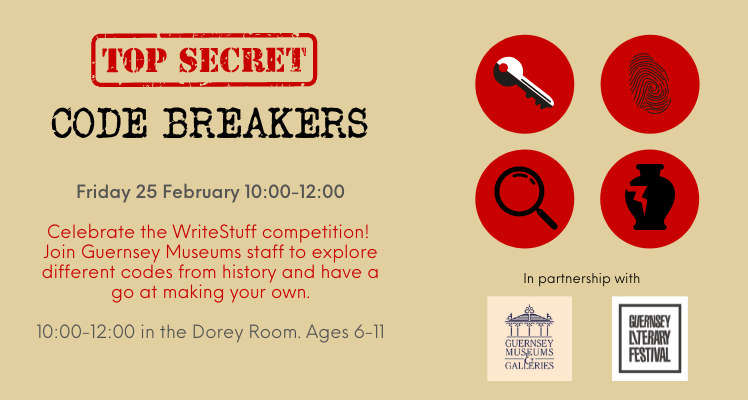 TOP SECRET: Code Breakers
Celebrating the WriteStuff competition!
Join Guernsey Museums staff to explore different codes from history and have a go at making your own.
Drop into the Dorey Room between 10:00 - 12:00 to take part in a range of code breaking activities! Most suitable for ages 6-11.
There will also be a code breaking top secret character hunt in the Children's Library all week.
Find out more about getting involved in the TOP SECRET WriteStuff competition here.