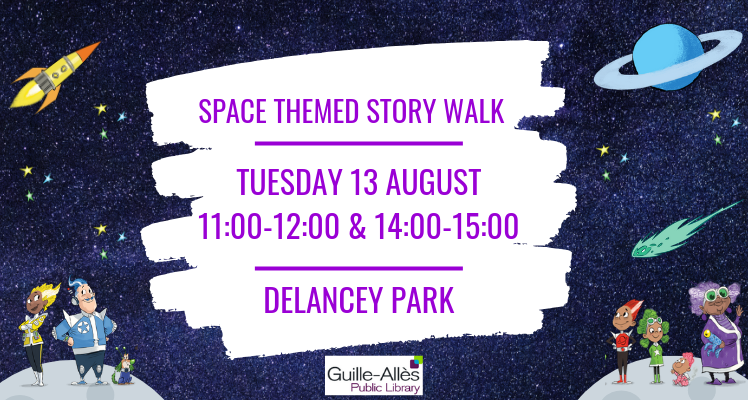 Space themed Story Walk
One small step for man, one giant leap for mankind!
To tie in with this year's Summer Reading Challenge: Space Chase and the 50th anniversary of the moon landing, join us on a Space Walk at Delancey Park on Tuesday 13 August.  Choose from a morning or afternoon session.
11.00-12.00 and  14.00-15.00