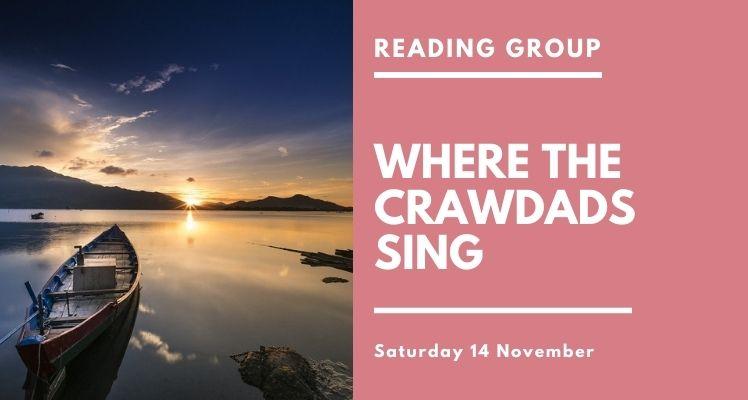 Reading Group: Where the Crawdads Sing (Saturday)
In November the Reading Group will discuss Where the Crawdads Sing by Delia Owens, the international hit novel that's sold more than 4.5 million copies worldwide.
For years, rumours of the "Marsh Girl" have haunted Barkley Cove, a quiet town on the North Carolina coast. So in late 1969, when handsome Chase Andrews is found dead, the locals immediately suspect Kya Clark, the so-called Marsh Girl. But Kya is not what they say. Sensitive and intelligent, she has survived for years alone in the marsh she calls home, finding friends in the gulls and lessons in the sand. Then the time comes when she yearns to be touched and loved. When two young men from town become intrigued by her wild beauty, Kya opens herself to a new life–until the unthinkable happens.
Powerful, unusual, and heartbreaking, Where the Crawdads Sing is at once an exquisite ode to the natural world, a haunting coming-of-age story, and a surprising tale of possible murder.
The Reading Group is free and you don't need to book. For more information or to reserve a copy of Where the Crawdads Sing, contact Adam on 743634 or email abayfield@library.gg
Can't make it to the Saturday meeting? Why not join us for the Wednesday Reading Group instead!