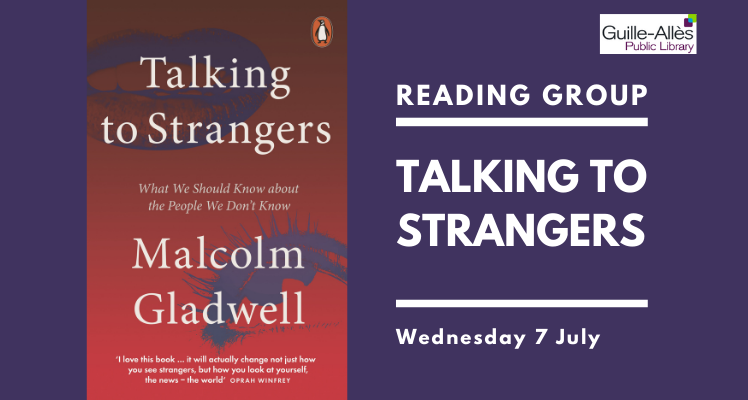 Reading Group: Talking to Strangers (Wednesday)
Wednesday 7 July - 19.30-21.00
In July the Reading Group will discuss Talking to Strangers, the non-fiction bestseller by Malcolm Gladwell.
The routine traffic stop that ends in tragedy. The spy who spends years undetected at the highest levels of the Pentagon. The false conviction of Amanda Knox. Why do we so often get other people wrong? Why is it so hard to detect a lie, read a face or judge a stranger's motives?

Using stories of deceit and fatal errors to cast doubt on our strategies for dealing with the unknown, Malcolm Gladwell takes us on an intellectual adventure into the darker side of human nature, where strangers are never simple and misreading them can have disastrous consequences.
The Reading Group is free and you don't need to book in advance. For more information call 720392 or email Jodie on jhearn@library.gg
Can't make it on Wednesday? Why not come on Saturday instead.