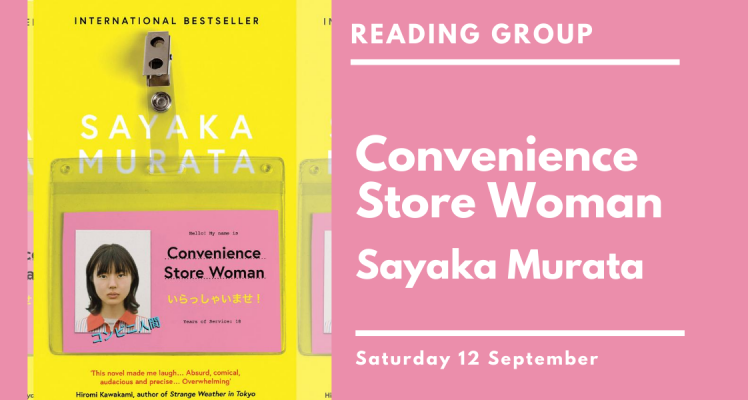 Reading Group: Convenience Store Woman (Saturday)
In September the Reading Group will discuss Convenience Store Woman, the "sublimely weird" tale of an oddball shop assistant in Japan.
Keiko Furukura had always been considered a strange child, and her parents worried how she would get on in the real world. So when she takes a job in a convenience store while at university, they're delighted for her. In the convenience store Keiko finds a predictable world mandated by the store manual, which dictates how the workers should act and what they should say, and she copies her coworkers' style of dress and speech patterns so that she can play the part of a normal person. However, eighteen years later, at age 36, she is still in the same job, has never had a boyfriend, and has only a few friends. She feels comfortable in her life, but is aware that she is not living up to society's expectations and causing her family to worry about her. When a similarly alienated but cynical and bitter young man comes to work in the store, he will upset Keiko's contented stasis—but will it be for the better?
With sharp insights into Japanese society, the pressure to conform, and the unique pressures on modern women, Convenience Store Woman is an unusual, powerful novel that has been widely compared to Eleanor Oliphant is Completely Fine.
The Reading Group is free and you don't need to book in advance. For more information contact Adam on 720392 or email abayfield@library.gg
Can't make it to the Saturday Reading Group? Why not join us at the Wednesday Reading Group instead!