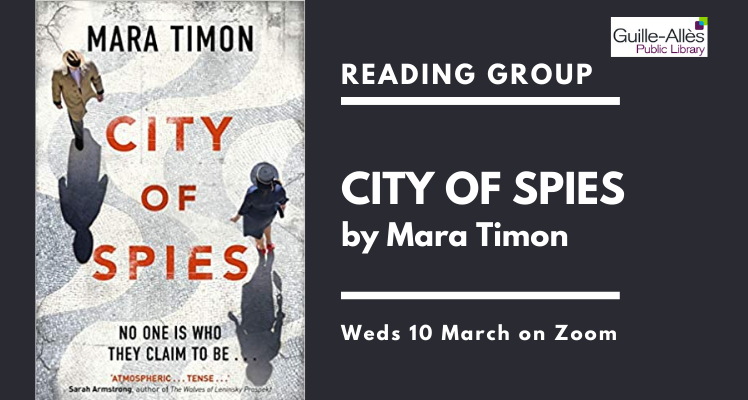 Reading Group: City of Spies (on Zoom)
In March the Reading Group is moving to Zoom to discuss City of Spies, the gripping debut thriller by Mara Timon set in 1943 Lisbon.
When her cover is blown, SOE agent Elisabeth de Mornay flees Paris. Pursued by the Gestapo, she makes her way to neutral Lisbon, where Europe's elite rub shoulders with diplomats, businessmen, smugglers, and spies. There she receives new orders - and a new identity.
Posing as wealthy French widow Solange Verin, Elisabeth must infiltrate a German espionage ring targeting Allied ships, before more British servicemen are killed.
The closer Elisabeth comes to discovering the truth, the greater the risk grows. With a German officer watching her every step, it will take all of Elisabeth's resourcefulness and determination to complete her mission.
But in a city where no one is who they claim to be, who can she trust?
City of Spies is available as an eBook and audiobook on our BorrowBox platform HERE. There is no limit to how many people can borrow it at the same time.
Due to the uncertainty of future lockdown restrictions this meeting will take place on Zoom. If you'd like to take part or need any help getting set up on BorrowBox, email Jodie on jhearn@library.gg