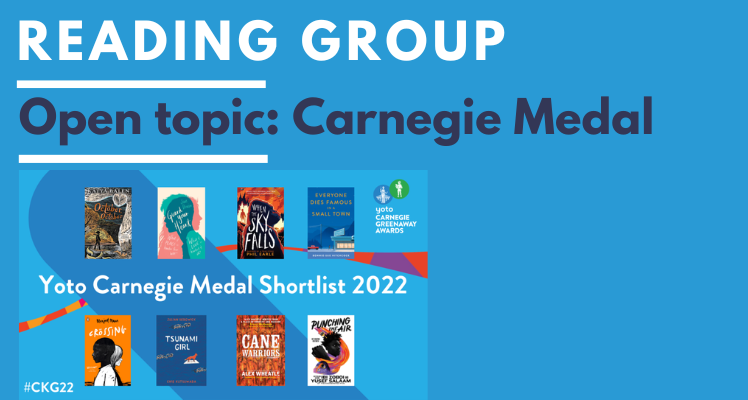 Reading Group: Carnegie Medal (Wednesday)
Wednesday 10 August - 19.30-21.00
In August the Reading Group will discuss books on an open topic - choosing from the shortlisted books from the Yoto Carnegie Medal 2022.
You can find the shortlist here - www.carnegiegreenaway.org.uk/yoto-carnegie-medal-shortlist-2022 
It's free and you don't need to book. For more information or to reserve a copy of the book call 720392 or email Jodie on jhearn@library.gg
Can't make it on Saturday? Why not come on Wednesday instead.