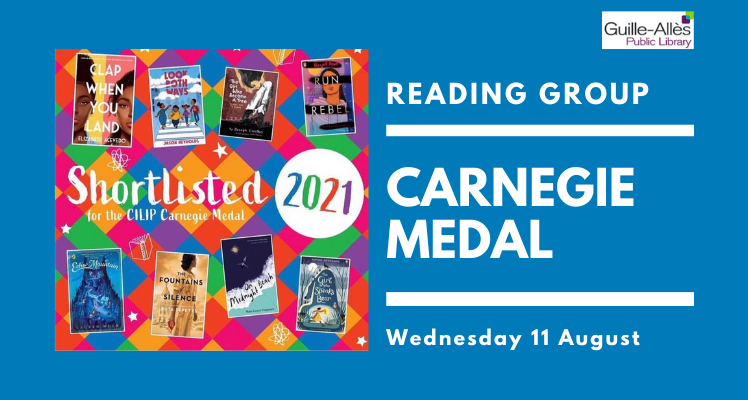 Reading Group: Carnegie Medal (Wednesday)
Wednesday 11 August - 19.30-21.00
In August the Reading Group will discuss this year's CILIP Carnegie Medal shortlist which recognises outstanding reading experiences for children and young people. Although the books are aimed towards a younger audience, this discussion has become a favourite for many of our regular Reading Group attendees!
Choose any of the eight shortlisted books below and come along to share your thoughts.
Clap When You Land by Elizabeth Acevedo
The Girl Who Speaks Bear by Sophie Anderson
The Girl Who Became A Tree by Joseph Coelho
On Midnight Beach by Marie-Louise Fitzpatrick
Run, Rebel by Manjeet Mann
Look Both Ways by Jason Reynolds
The Fountains Of Silence by Ruta Sepetys
Echo Mountain by Lauren Wolk
The Reading Group is free and you don't need to book in advance. For more information or to reserve a book call 720392 or email Jodie on jhearn@library.gg
Can't make it on Wednesday? Why not come on Saturday instead.