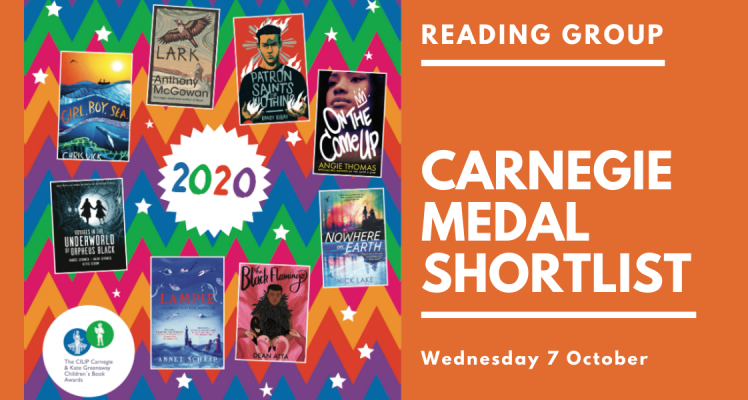 Reading Group: Carnegie Medal (Wednesday)
Wednesday 7 October - 19.30-21.00
In October the Reading Group will discuss this year's CILIP Carnegie Medal shortlist which recognises outstanding reading experiences for children and young people.
The shortlist includes:

Girl. Boy. Sea.
Voyages in the Underworld of Orpheus Black
Although the books are aimed towards a younger audience, over the past few years this discussion has become a favourite for many of our regular Reading Group attendees.  
The Reading Group is free and you don't need to book in advance. For more information or to reserve a book, please contact Jodie on 720392 or email jhearn@library.gg
Can't make it to the Wednesday Reading Group? Why not join us at the Saturday Reading Group instead!