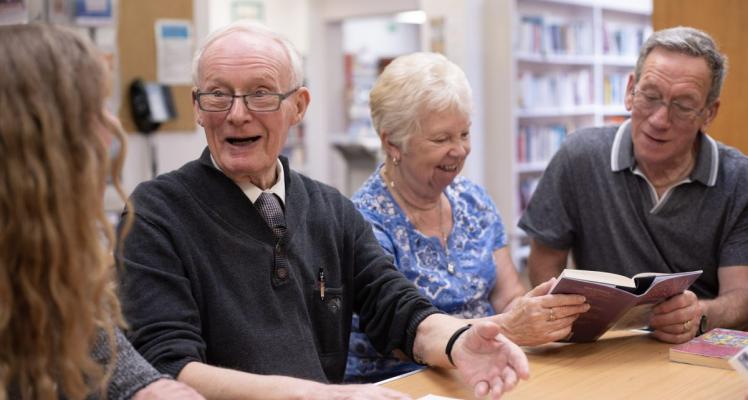 Reading Friends Tea & Tales
Join us at the Guernsey Alzheimer's Association Centre for shared reading, book discussion and a cup of tea with Reading Friends.
Reading Friends is a national programme organised by charity the Reading Agency, and delivered locally by the Library. Reading Friends chat, share stories and have fun.
Click the video below for an idea of what Reading Friends is all about, and for more information contact Jackie on 720392 or email jburgess@library.gg
Reading takes you into another world from Reading Friends on Vimeo.