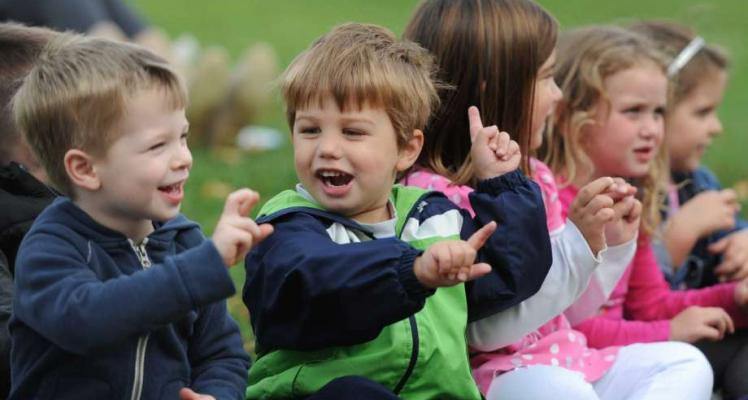 Little Puffin Signalong SOLD OUT
Tuesday 14 January, 10.00-10.30
This January we're teaming up with Little Puffin Signing for a special Signalong session for preschool children aged 2-4.
Join Steph Black, qualified Speech & Language Therapist and registered Signalong Tutor, to discover how signing can be a great early communication tool for your own little puffins.
Spaces are limited. Click HERE to book your free ticket.
What is Signalong?
Signalong is the chosen sign system for speech and language therapy services in the Bailiwick. It is derived from British Sign Language (BSL) and, like other sign systems, it uses a key-word signing approach which has been proven to boost language development. The appeal comes from its user-friendly signs, continually developing sign library, and quality resources.