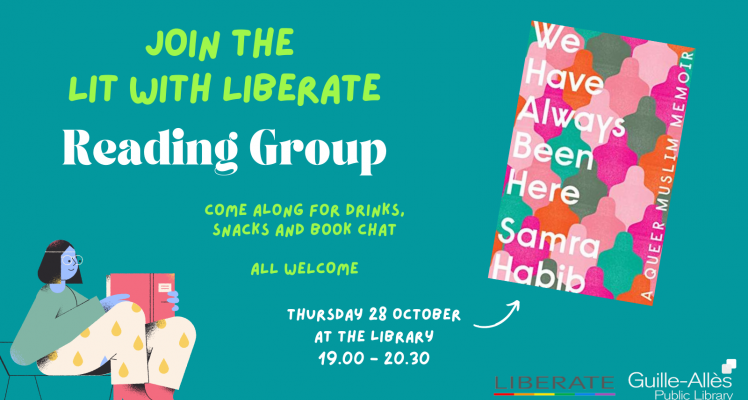 Lit with Liberate Reading Group
Come and join our friendly, informal reading group!
Lit with Liberate is a bi-monthly reading group organised in partnership with Guernsey's LGBTQ charity Liberate. This group is open to all and everyone over the age of 18 - we discuss a different LGBTQ-themed title at each session. 
This time, we're discussing We Have Always Been Here by Samra Habib. Come along for drinks, snacks and book chat.
It's free and you don't need to book. Add our Facebook event to get a reminder!