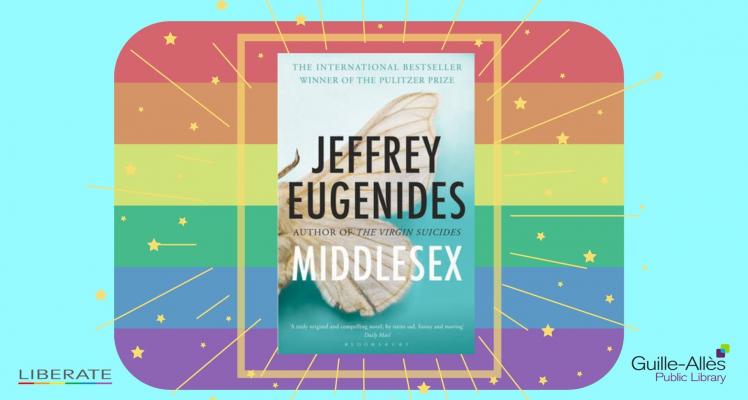 Lit with Liberate: Middlesex
Lit with Liberate, our monthly LGBT-themed reading group will meet online in November to discuss Middlesex by Jeffrey Eugenides, the bestselling author of The Virgin Suicides.
Middlesex tells the breathtaking story of Calliope Stephanides, and three generations of the Greek-American Stephanides family, who travel from a tiny village overlooking Mount Olympus in Asia Minor to Prohibition-era Detroit, witnessing its glory days as the Motor City and the race riots of 1967 before moving out to the tree-lined streets of suburban Grosse Pointe, Michigan. To understand why Calliope is not like other girls, she has to uncover a guilty family secret, and the astonishing genetic history that turns Callie into Cal, one of the most audacious and wondrous narrators in contemporary fiction. Lyrical and thrilling, Middlesex is an exhilarating reinvention of the American epic.
This is a free event that is 18+ and open to all. For details on how to join the Zoom call, contact Beth on 720392 or email
bbrown@library.gg