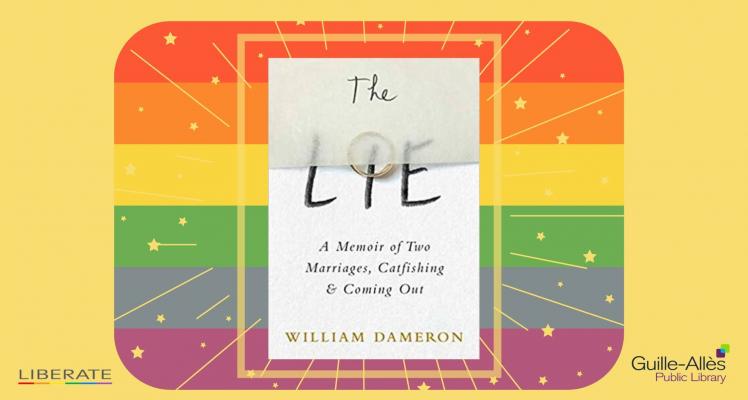 Lit with Liberate: The Lie
Thursday 9 April, 19.00-20.00
Lit with Liberate is a monthly LGBTQ-themed reading group. This month the book we're discussing is The Lie by William Dameron.

Do you know me? the email began, sparking tremors of fear that turned into a full quake of panic when William Dameron discovered that his selfie had been stolen by strangers. On social networks and dating sites, his image and identity—a forty-year-old straight white male—had been used to hook countless women into believing in lies of love and romance. Was it all an ironic cosmic joke? Almost a decade prior, William himself had been living a lie that had lasted for more than twenty years. His secret? He was a gay man, a fact he hid from his wife and two daughters for almost as long as he had hidden it from himself.
Read and discuss this book before William Dameron speaks at the Guernsey Literary Festival!

This is a free reading group that is 18+ and open to all. There's no need to book.