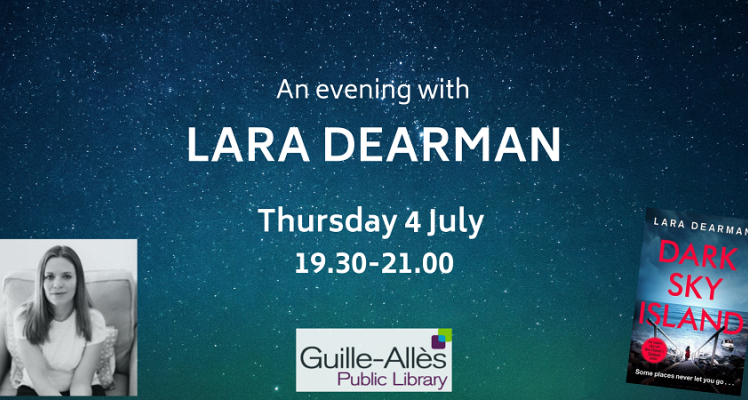 Lara Dearman: Dark Sky Island
Thursday 4 July, 19.30-21.00
Guernsey-born author Lara Dearman discusses her newly published second novel, 'Dark Sky Island'.
The follow-up to 'The Devil's Claw' sees Jennifer Dorey, journalist at the Guernsey News, travel across to Sark to investigate the chilling murder of a local resident. Joining forces with DCI Michael Gilbert, their investigation uncovers dark secrets from the island's history, and as more dangers reveal themselves Jenny and Michael realise they must find the killer - and fast.
Lara is returning to Guernsey from her home in America for a short visit, and will be appearing at the Library for one night only. Hear her explain why she chose to set a crime novel on Sark, read passages from the book, and talk about what the future holds for the Jennifer Dorey series.
There will also be a book signing at the end of the talk.
This event is free but you do need to book - just click the 'Book Tickets' button.