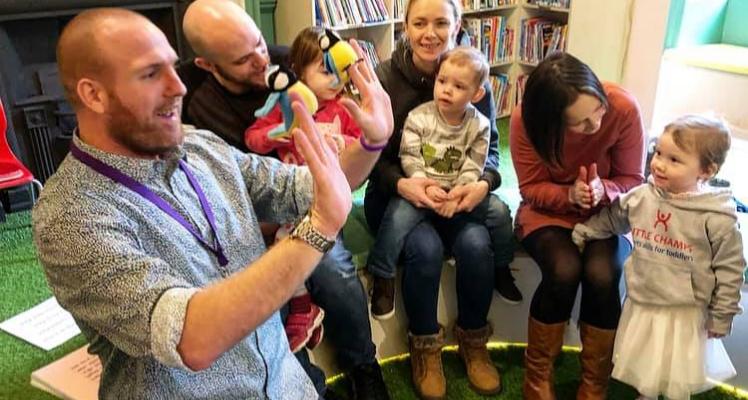 Father's Day Activities
Saturday 15 June
Calling all dads! It's Father's Day this weekend, so on Saturday we're running some special events to celebrate fatherhood.
At 11.00, join Neil in the Children's Library for a special Father's Day story and rhyme time. Meet other dads and male carers, learn and share songs, and enjoy some stories with your children. All ages are welcome and there's no need to book.
Plus, to tie in with Men's Mental Health Week, from 9.30 til 12.30 we'll be joined by Guernsey Mind, Bright Beginnings Children's Centre and Homestart Guernsey for a drop-in session in the Entrance Hall, answering all your male mental health questions.