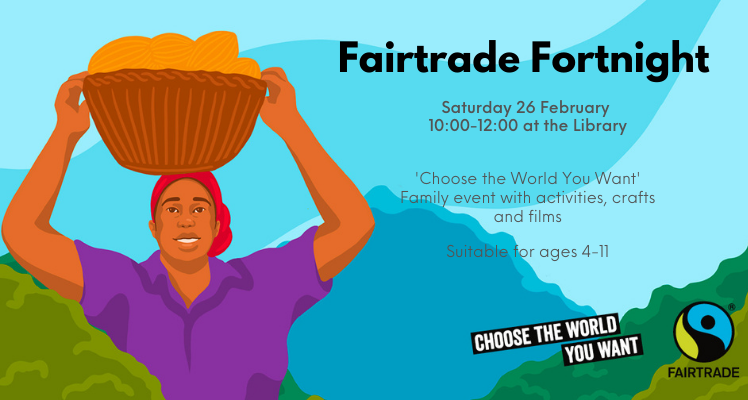 Fairtrade Fortnight activities: Choose the World You Want
Fairtrade Fortnight 
Join FairTrade Guernsey for crafts, activities, films & stories on the theme of 'Choose the World you Want'.
This family event aimed at 4 to 11-year-olds will explore how climate change is affecting the farmers and workers who produce our food, drink and other everyday items and what Fairtrade does to help. Through different activities, crafts and films we will share the stories of people around the world who are facing increasingly regular hurricanes, floods and landslides, and ask you to join us in thinking about what a different, more positive world might look like. 
Visit the activity stand in the corner of the Children's Library, leading to the Assembly Room
Take part in colouring at the activity table in the Children's Library
Watch films on the big screen in the Dorey Room
Head to Family Stories at 11:00 in the Children's Library
Most suitable for ages 4-11. No need to book, just come along and join in!