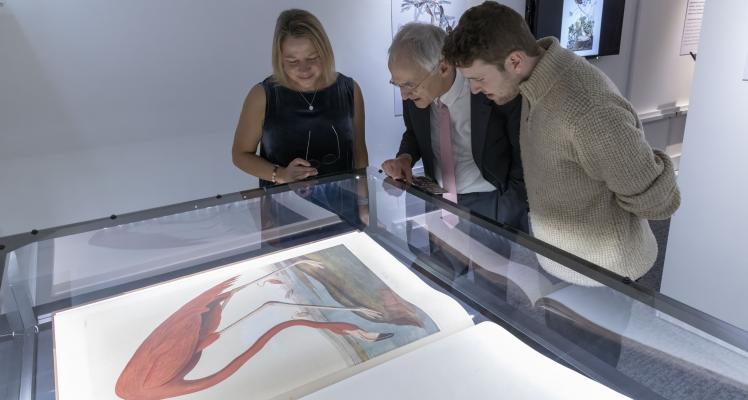 Exhibition Tour
Want to know more about the history of the Library? Join us for a tour of the building and the ongoing Boundless Curiosity exhibition, led by one of our team.
Discover the story of Thomas Guille and Frederick Allès, and their lifelong quest to start a library in Guernsey. And learn more about some of the amazing items on display in the exhibition, including The Birds of America, one of the rarest and most beautiful books in the world.
Starting in the Entrance Hall, the tour takes in the whole building, including the exhibition rooms and some areas not normally open to the public.
Tickets are £3.00. Book your ticket HERE