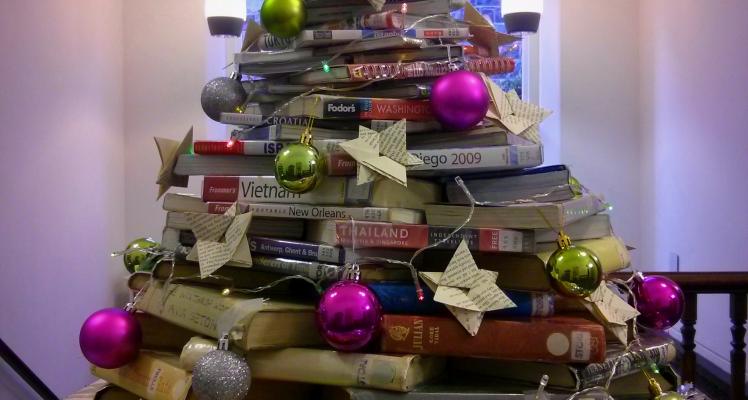 Christmas Late Night Opening
The Library will be open until 8pm. Pop in and grab a great read or a DVD, and give yourself a bit of me time over the festive season.
Bring your Christmas shopping along to our Wrapping Room, where our crafty staff will help you wrap presents in return for a donation to the Children's Library Project.
Neil the Story Elf will be reading festive stories in the Children's Library, or out in the Square if the weather is kind!