What are they and how do I use them?
An eBook is a book in electronic format. They have words and pictures just like traditional print books.

An audiobook is a recording of a book being read out loud. They allow you to listen to a story instead of reading it.
Both eBooks and audiobooks can be accessed via an app on a tablet or smartphone. Your Library card gives you access to free eBooks and audiobooks 24/7 on the Libby and Borrowbox apps. Both apps have a great selection of eBooks, magazines and audiobooks for children and young people. 
Search for either Libby or BorrowBox in your app store. Each app has a different selection of items available. Why not download both!
Log in to each app using your Library card number and PIN. If you don't know your PIN, click here to get a new one or contact us.
Use the apps to borrow, reserve or save items on your shelf for the future. If you need further help you can watch our Libby how-to video here, or watch the BorrowBox how-to video here.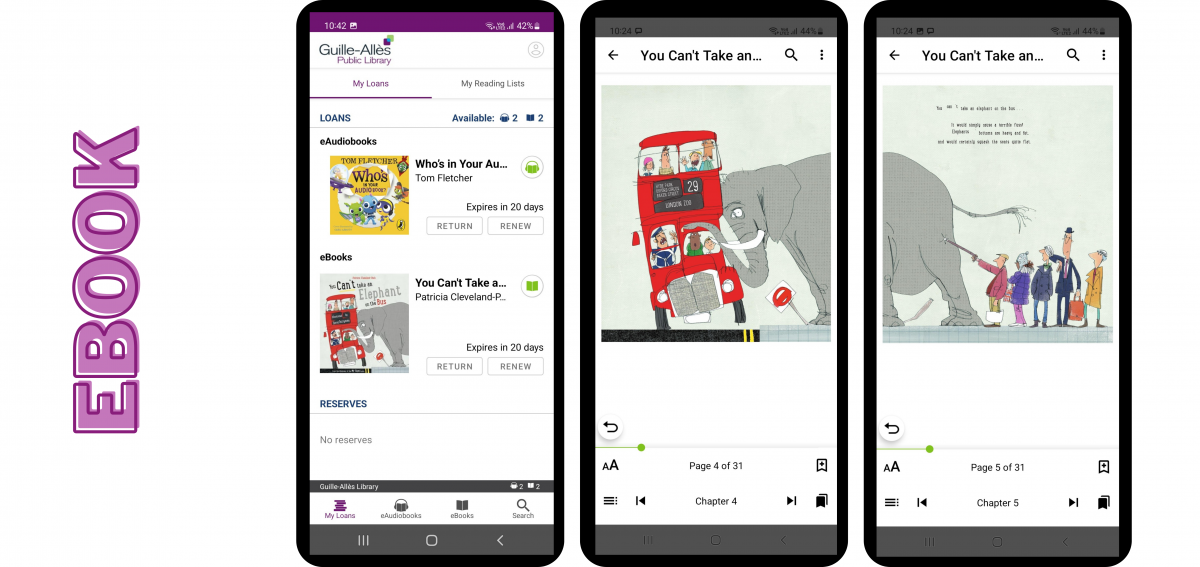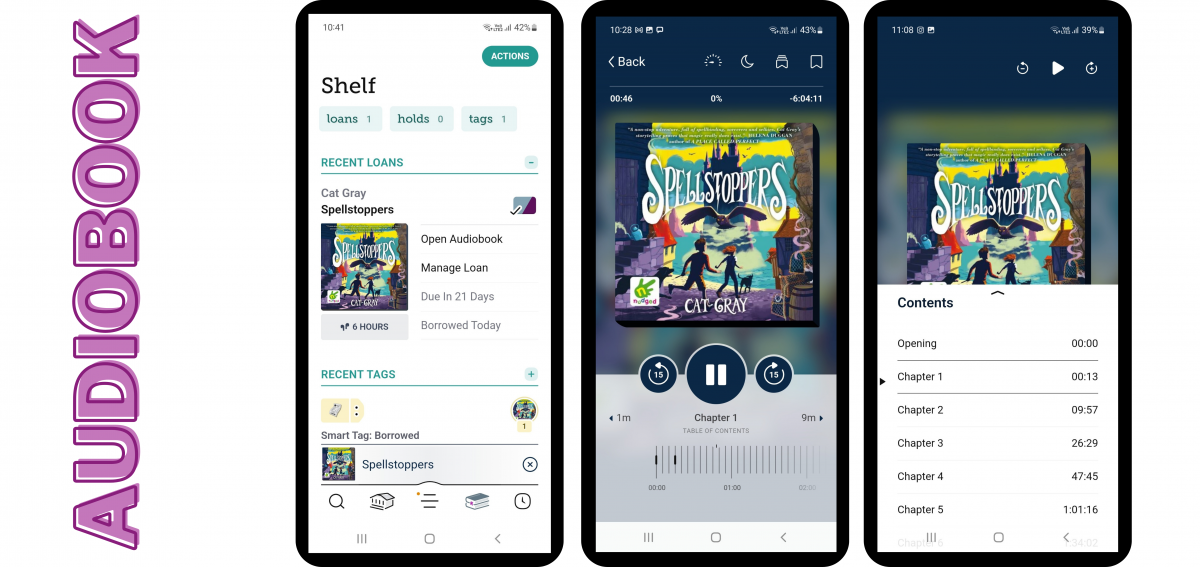 Just like with traditional print books, your child will get the most benefit from ebooks and audiobooks when you read or listen together.
With ebooks:
Hold your child close or on your knee while you read so your child can see your face and the book.
Talk about the story with your child, focus on the bits your child is most interested in, and ask open-ended questions – for example, 'How do you think the dinosaur is feeling?' or 'What do you think will happen next?'
Help your child learn to use the ebook – for example, by showing your child how to swipe, scroll and use the interactive features.
With audiobooks:
Set aside time to listen together, perhaps during a car journey or get comfy on the sofa on a rainy day.
Talk about the story with your child once you finish a chapter, focusing on the story or information rather than on the device. You can do this by connecting interactive elements to the story – for example, 'Why do you think there's happy music playing?'
Take time to check the audio yourself – some of the most popular books are narrated by well-known actors and bring the stories to life with music and sound effects.
Traditional print books are best for bedtime because they avoid screen use and help your child relax and get ready for sleep.