12th August 2022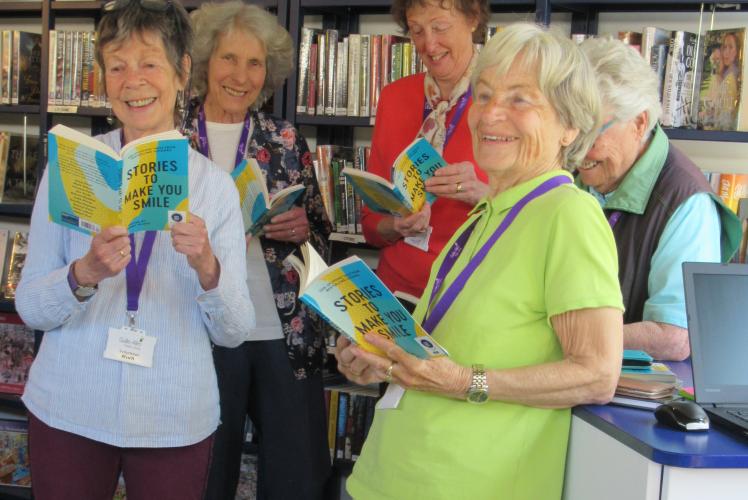 Community and Outreach Librarian Jackie works across the island helping to make the Library service accessible to all. Whether you find it difficult to get into town or just prefer to stay local, our Community Libraries offer services for children and adults. Below, Jackie shares all the reasons you'll love them too.
There are so many great things to tell you about our Community Libraries. The Guille-Allès Library has four Community Libraries in Guernsey and one in Sark:
The Bridge Community Library at The Salvation Army Community Centre – open Wednesday and Friday, 10:00-12:30
La Nouvelle Maraitaine Community Library at La Nouvelle Maraitaine Assisted Living facility in the Vale - open every week day morning 10:00-12:00
Rosaire Community Library at Rosaire and Gardens Extra in St Peter Port – open Monday 10:00-14:00
Western Community Library at St Saviour's Community Centre – open Tuesday 15:00-17:00 and Wednesday 10:00-12:00
Sark Community Library located in the Island Hall – open every day apart from Wednesday and Sunday 11:00-18:00

The Community Libraries mean you can find Guille-Allès books, DVDS, puzzles and other resources without leaving your local area. Everything is free to use and the Libraries are run by friendly and helpful volunteers. Each Library is an informal, neighbourhood space with ground floor access and parking.
Three of the Community Libraries offer refreshments, so if you want to stay and chat, you're more than welcome to do so. If you're after a book, audiobook or DVD that is held at the town Library, you can request it and have it dropped off at your community Library to collect when it's ready.
Did you know that we also offer these free services at the Community Libraries?
Come and see for yourself and visit your Community Library!
For more information on community libraries and the wide range of service we offer, or to volunteers, contact Jackie Burgess, Community and Outreach Librarian by email jburgess@library.gg or phone the Guille-Allès Library 01481 720392.