24th February 2020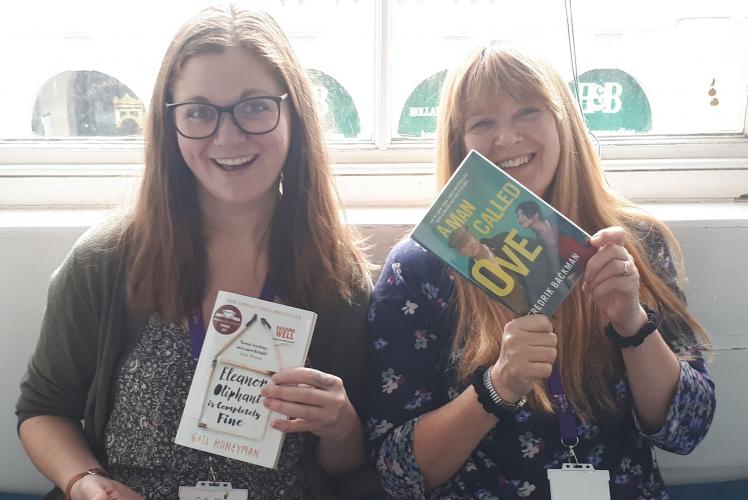 Looking for your next great read? Look no further. Our trusty Library staff are on hand to share what they're reading at the moment. 
Jackie Burgess - Community & Outreach Librarian
A Man Called Ove by Fredrick Backman
"I really enjoyed this book. It's the first book I have read by this author. Although it was sad in some ways, it was humorous, too (for the reader - not so much for Ove, the main character!).
The big theme that runs through the book is how and why Ove is trying to end his own life, and how his neighbours stop him without realising they are. I found I liked Ove but if I had met him in real life he would have come across as a grumpy old man with a big chip on his shoulder. As I read the story I began to understand why he was the way he was. I loved the part about Cat Annoyance and how the cat becomes part of Ove's life.
I'm looking forward to reading other books by this author."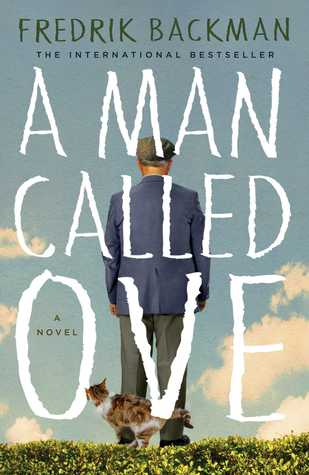 Beth Brown - Adult Services Team
Unfollow: A Journey from Hatred to Hope by Megan Phelps-Roper
"I don't usually go for memoirs unless it's something that really grabs me - and this book has me hooked. If you enjoyed Educated by Tara Westover this should be your next read as it offers just as unique a perspective.
Megan Phelps-Roper is one of many young children brought up and indoctrinated by The Westboro Baptist Church a.k.a the "most hated family in America" (as seen on Louis Theroux's infamous 2007 documentary). This is the remarkable story of how Megan dropped those beliefs and left the Church, losing contact with her family in the process. Halfway in, I can already see myself giving this book a five-star rating."
This book has me hooked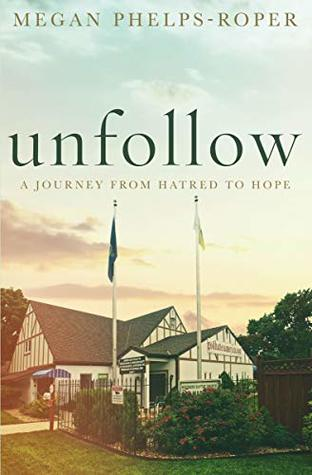 Tracey Woosley - Fiction Librarian
The Starless Sea by Erin Morgenstern
"The 'starless sea' is a mysterious underground world filled with stories and storytellers which can only be reached by hidden doors. Student Zachary Ezra Rawlins becomes aware that he is one of the few special people with the ability to find one of these doors. When he discovers a strange book in the stacks of his campus library, he begins a magical journey and becomes drawn into the fight to help protect this secret world along with the people he finds there.
This book is full of symbolism and beautiful imagery: there are libraries stacked with dusty books and polished doorknobs suspended on silken threads - it would make a very visually appealing film. There are also lots of lovely literary references (always a bonus for a librarian!) and it's beautifully written.
However, I'm about halfway through and still not completely sure what's going on. The main narrative is woven between fairy-tale like fables which at the moment don't seem to be adding anything useful, this is a little frustrating as I just want to get on with the story! Hopefully everything will come together soon and it will all start to make sense."
There are lots of lovely literary references (always a bonus for a librarian!)
 Reserve The Starless Sea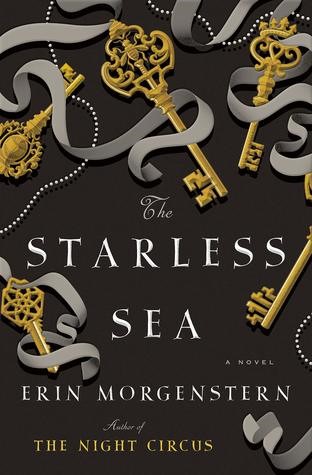 Abi Tostevin - Children's Team
Eleanor Oliphant is Completely Fine by Gail Honeyman
"So far I am finding this book to be a captivating read and an intriguing insight into the mind of somebody who in many ways is very different from myself and those in the fictional world around her. But I find myself , in some ways, relating and empathising with the black humour and awkwardness with which she approaches her day to day life, the results of which are often as disastrous for Eleanor as they are humorous for the reader. I look forward to seeing how the story ends. Highly recommended!"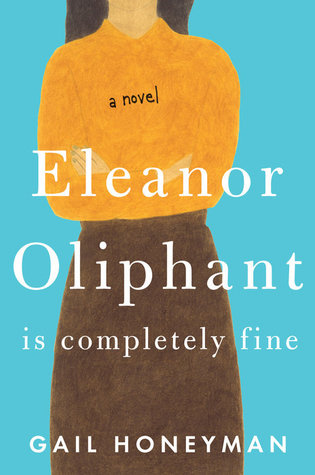 Tiffany Woosley - Schools' Library Service Assistant
The Little Friend by Donna Tartt
"Last year I read Donna Tartt's novels The Goldfinch and The Secret History, and I completely fell in love with them. There's something about her writing style that invites you into a different world, with stories that really capture human emotion.
The Little Friend tells the story of a well-to-do family that's suffered the tragic loss of their young son, Robin. Through the eyes of Robin's headstrong sister Harriet, we learn all about the spectrum of feelings their family goes through in their grief; from guilt and sorrow, to anger and regret, and all that lies in between."