30th January 2020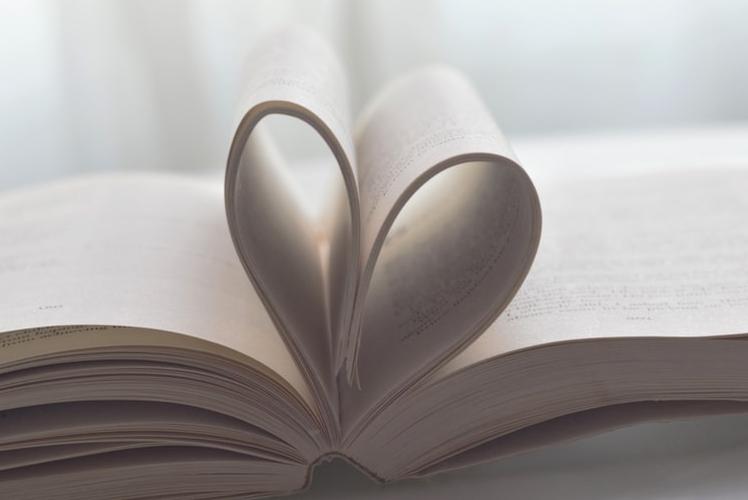 There's nothing quite like head-over-heels young love.
Here are our favourite Young Adult love stories:
Everything, Everything by Nicola Yoon
My disease is as rare as it is famous. It's a form of Severe Combined Immunodeficiency, but basically, I'm allergic to the world. I don't leave my house, have not left my house in fifteen years. The only people I ever see are my mom and my nurse, Carla.

But then one day, a moving truck arrives. New next door neighbors. I look out the window, and I see him. He's tall, lean and wearing all black—black t-shirt, black jeans, black sneakers and a black knit cap that covers his hair completely. He catches me looking and stares at me. I stare right back. His name is Olly. I want to learn everything about him, and I do. I learn that he is funny and fierce. I learn that his eyes are Atlantic Ocean-blue and that his vice is stealing silverware. I learn that when I talk to him, my whole world opens up, and I feel myself starting to change—starting to want things. To want out of my bubble. To want everything, everything the world has to offer.

Maybe we can't predict the future, but we can predict some things. For example, I am certainly going to fall in love with Olly. It's almost certainly going to be a disaster.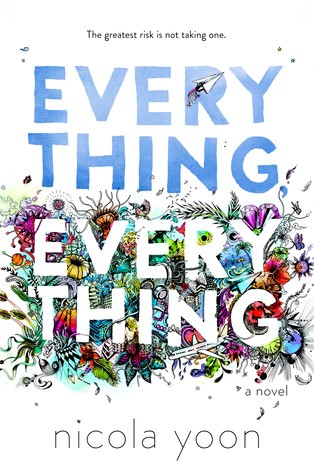 Eleanor & Park by Rainbow Rowell
Eleanor is the new girl in town, and with her chaotic family life, her mismatched clothes and unruly red hair, she couldn't stick out more if she tried.
Park is the boy at the back of the bus. Black T-shirts, headphones, head in a book - he thinks he's made himself invisible. But not to Eleanor... never to Eleanor.
Slowly, steadily, through late-night conversations and an ever-growing stack of mix tapes, Eleanor and Park fall for each other. They fall in love the way you do the first time, when you're young, and you feel as if you have nothing and everything to lose.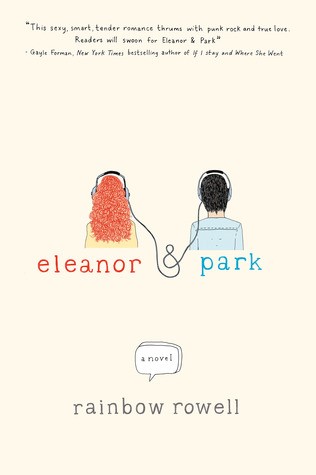 The Fault in Our Stars by John Green
Despite the tumour-shrinking medical miracle that has bought her a few years, Hazel has never been anything but terminal, her final chapter inscribed upon diagnosis. But when a gorgeous plot twist named Augustus Waters suddenly appears at Cancer Kid Support Group, Hazel's story is about to be completely rewritten.
Insightful, bold, irreverent, and raw, The Fault in Our Stars is award-winning author John Green's most ambitious and heartbreaking work yet, brilliantly exploring the funny, thrilling, and tragic business of being alive and in love.
Reserve The Fault in Our Stars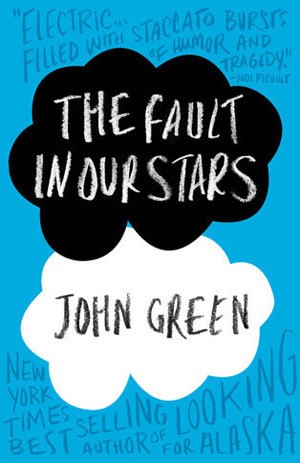 Simon vs. The Homo Sapiens Agenda by Becky Albertalli
Sixteen-year-old and not-so-openly gay Simon Spier prefers to save his drama for the school musical. But when an email falls into the wrong hands, his secret is at risk of being thrust into the spotlight. Now Simon is actually being blackmailed: if he doesn't play wingman for class clown Martin, his sexual identity will become everyone's business. Worse, the privacy of Blue, the pen name of the boy he's been emailing, will be compromised.
With some messy dynamics emerging in his once tight-knit group of friends, and his email correspondence with Blue growing more flirtatious every day, Simon's junior year has suddenly gotten all kinds of complicated. Now, change-averse Simon has to find a way to step out of his comfort zone before he's pushed out—without alienating his friends, compromising himself, or fumbling a shot at happiness with the most confusing, adorable guy he's never met.
Reserve Simon vs The Homo Sapiens Agenda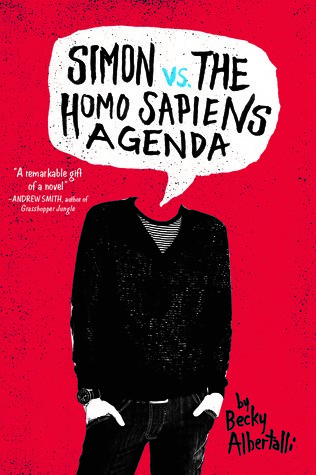 To All the Boys I've Loved Before by Jenny Han
To All the Boys I've Loved Before is the story of Lara Jean, who has never openly admitted her crushes, but instead wrote each boy a letter about how she felt, sealed it, and hid it in a box under her bed.

But one day Lara Jean discovers that somehow her secret box of letters has been mailed, causing all her crushes from her past to confront her about the letters: her first kiss, the boy from summer camp, even her sister's ex-boyfriend, Josh.

As she learns to deal with her past loves face to face, Lara Jean discovers that something good may come out of these letters after all.
Reserve To All the Boys I've Loved Before