19th July 2023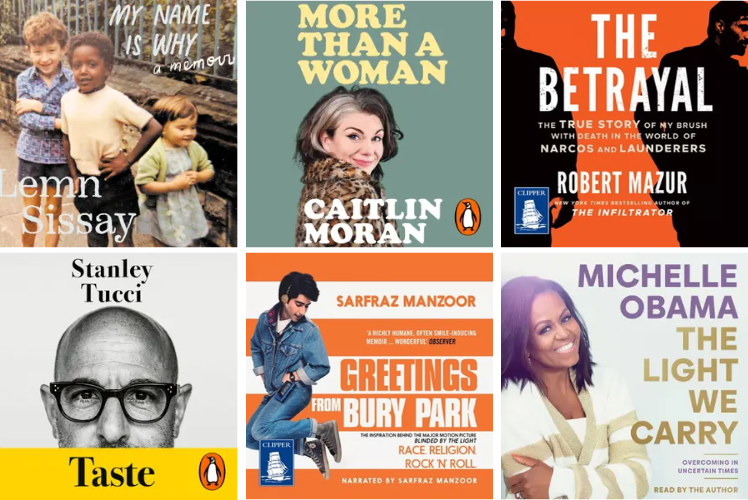 Autobiographies invite us into the lives of others. We learn about their experiences, their unique stories and discover their challenges or successes. 
We've gathered 8 autobiographies read by the writers themselves, providing listening that's chock-full of emotion, wit, adventure or heartache. Listen along and get lost in their stories. 
Audiobooks are free with your Library card via the BorrowBox or Libby app. Not sure how to access them with with your Library card? Click here for a handy step by step guide.
--------------------------------------------------------------
A decade ago, Caitlin Moran thought she had it all figured out. Her instant bestseller How to Be a Woman was a game-changing take on feminism, the patriarchy, and the general 'hoo-ha' of becoming a woman. Back then, she firmly believed 'the difficult bit' was over, and her forties were going to be a doddle.
If only she had known: when middle age arrives, a whole new bunch of tough questions need answering. Why isn't there such a thing as a 'Mum Bod'? Where did all that stuff in the kitchen drawers come from? Why has wine turned against you? And, as always, WHO'S LOOKING AFTER THE CHILDREN?
Now with ageing parents, teenage daughters, a bigger bum and a To-Do list without end, Caitlin Moran is back with More Than A Woman: a guide to growing older, a manifesto for change, and a celebration of all those middle-aged women who keep the world turning.
2. My Name is Why - Lemn Sissay (BorrowBox)
At the age of seventeen, after a childhood in an fostered family followed by six years in care homes, Norman Greenwood was given his birth certificate. He learned that his real name was not Norman. It was Lemn Sissay. He was British and Ethiopian. And he learned that his mother had been pleading for his safe return to her since his birth.
Here Sissay recounts his life story. It is a story of neglect and determination. Misfortune and hope. Cruelty and triumph.
Sissay reflects on a childhood in care, self-expression and Britishness, and in doing so explores the institutional care system, race, family and the meaning of home. Written with all the lyricism and power you would expect from one of the nation's best-loved poets, this moving, frank and timely memoir is the result of a life spent asking questions, and a celebration of the redemptive power of creativity.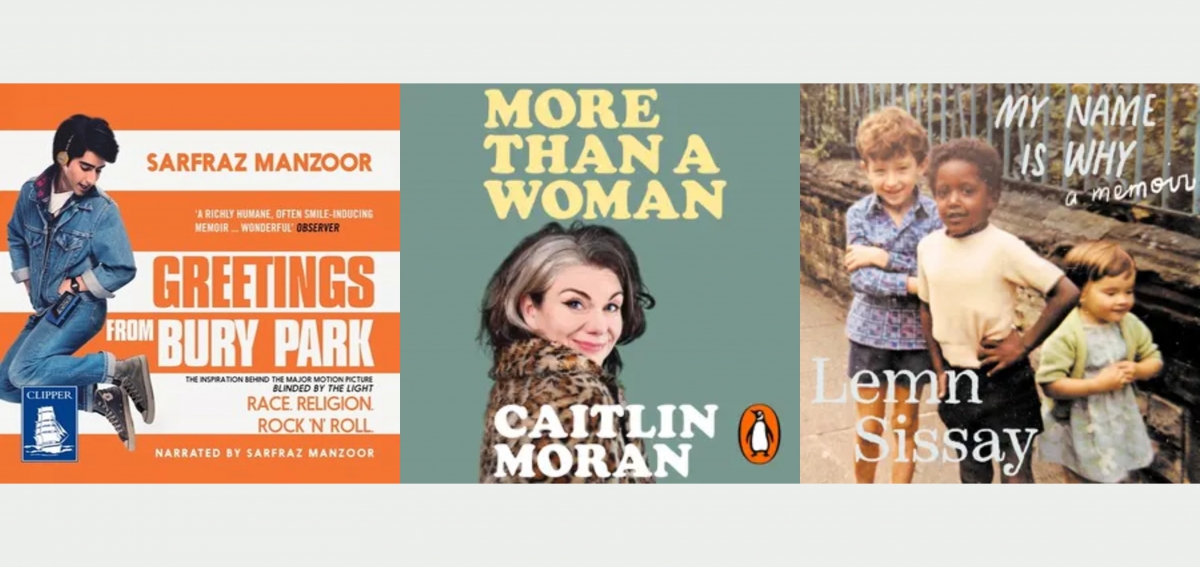 3. Taste - Stanley Tucci (BorrowBox)
Before Stanley Tucci became a household name with The Devil Wears Prada, The Hunger Games, and the perfect Negroni, he grew up in an Italian American family that spent every night around the table. He shared the magic of those meals with us in The Tucci Cookbook and The Tucci Table, and now he takes us beyond the recipes and into the stories behind them.
Taste is a reflection on the intersection of food and life, filled with anecdotes about growing up in Westchester, New York, preparing for and filming the foodie films Big Night and Julie & Julia, falling in love over dinner, and teaming up with his wife to create conversation-starting meals for their children. Each morsel of this gastronomic journey through good times and bad, five-star meals and burnt dishes, is as heartfelt and delicious as the last.
Written with Stanley's signature wry humor and nostalgia, Taste is a heartwarming read that will be irresistible for anyone who knows the power of a home-cooked meal.
In The Light We Carry, former First Lady Michelle Obama shares practical wisdom and powerful strategies for staying hopeful and balanced in today's highly uncertain world.
She considers the questions many of us wrestle with: How do we build enduring and honest relationships? How can we discover strength and community inside our differences? What do we do when it all starts to feel like too much? Michelle Obama believes that we can all lean on a set of tools to help us better navigate change and remain steady within flux.
With trademark humour, candour, and compassion, she also explores issues connected to race, gender, and visibility, encouraging readers to work through fear, find strength in community, and live with boldness. The Light We Carry will inspire readers to examine their own lives, identify their sources of gladness, and connect meaningfully in a turbulent world.
Sarfraz Manzoor was two years old when, in 1974, he emigrated from Pakistan to Britain with his mother, brother, and sister. Sarfraz spent his teenage years in a constant battle, trying to reconcile being both British and Muslim, trying to fit in at school and at home. But it was when his best friend introduced him to the music of Bruce Springsteen that his life changed completely.
From the age of 16 on, after the moment he heard the harmonica and opening lines to "The River", Springsteen became his personal muse, a lens through which he was able to view the rest of his life. Both a tribute to Springsteen and a story of personal discovery, Greetings from Bury Park is a warm, irreverent, and exceptionally perceptive memoir about how music transcends religion and race.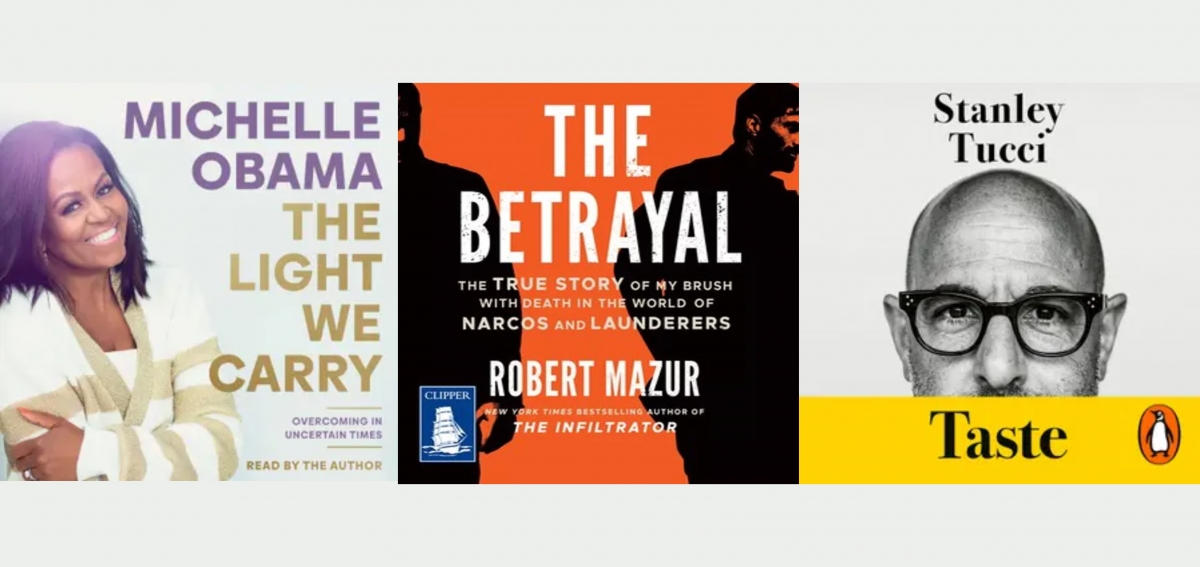 In this profoundly honest and examined memoir about returning to Iowa to care for her ailing parents, the star of Orange Is the New Black takes us on an unexpected journey of loss, betrayal, and the transcendent nature of a daughter's love for her parents.
They say you can't go home again. But when her father is diagnosed with aggressive lung cancer and her mother with atypical Alzheimer's, New York-based actress Kate Mulgrew returns to her hometown in Iowa to spend time with her parents and care for them in the time they have left. The months Kate spends with her parents - by turns turbulent, tragic, and joyful - lead her to reflect on each of their lives and how they shaped her own. Those ruminations are transformed when, in the wake of their deaths, Kate uncovers long-kept secrets that challenge her understanding of the unconventional Irish Catholic household in which she was raised.
How to Forget is a considered portrait of a mother and a father, an emotionally powerful memoir that demonstrates how love fuses children and parents, and an honest examination of family, memory, and indelible loss.
7. The Betrayal - Robert Mazur (Libby)
Three years after undercover agent Robert Mazur infiltrated Pablo Escobar's Medellín drug cartel, he reemerged, a half-million-dollar bounty still on his head, with a new identity for a risky new sting. He was now Robert Baldasare, money launderer and president of an international trade finance company. Deployed to Panama, Mazur worked, traveled, partied, and washed millions with Central America's criminal elite. Partnered with a young superstar DEA task force agent, Mazur slipped effortlessly into Colombia's notorious Cali drug cartel. But as his underworld reputation skyrocketed, the operation started going dangerously off the rails.
On US soil, drug money en route to Mazur was seized. He started to notice an unsettling shift in the cartel's inner circle. Contacts were being assassinated, and Mazur was being tailed. His identity had been compromised. Refusing to acknowledge the threats ahead, Mazur was obsessed with seeing the mission through to its treacherous end: expose the Cali cartel, find out who betrayed him, and escape with his life.
Just days after Raynor Winn learns that Moth, her husband of 32 years, is terminally ill, their home is taken away and they lose their livelihood. With nothing left and little time, they make the brave and impulsive decision to walk the 630 miles of the sea-swept South West Coast Path.
Carrying only the essentials for survival on their backs, they live wild in the ancient, weathered landscape of cliffs, sea and sky. Yet through every step, their walk becomes a remarkable journey.The Salt Path is an honest and life-affirming true story of coming to terms with grief and the healing power of the natural world. This deeply felt, personal tale is a beacon of universal strength.
Want to listen to more?
See all non fiction audiobooks available on BorrowBox.
See all biography and autobiography audiobooks available on Libby.