26th April 2022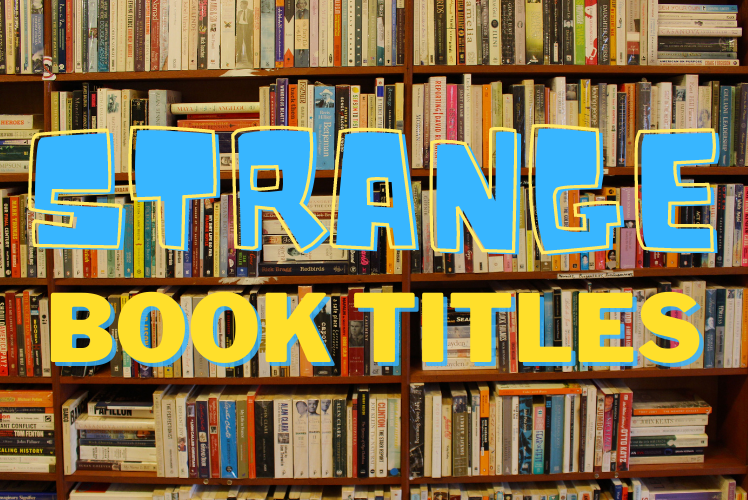 'Never judge a book by its cover' so the saying goes. And we should never judge a book by its title either! Library Assistant Hannah recently delved into the collection to find our strangest titles and reveals a little more about their plots. Click on the names to find them on the website and reserve or borrow today.
Gentleman's Relish is a collection of dark, humorous, and poignant short stories. They're about family secrets, ghosts, intolerances and bigotry, music, and murder.
A spoilt, selfish young woman is kidnapped when she tries to divert a river to fill her swimming pool, causing a drought.
This is a book about embracing change, moving out of your comfort zone, and facing your fears. Published in 1998, it has sold over thirty million copies worldwide. It describes the four different ways people react to change, both at work and in their personal lives.
Jade Daniels is an unhappy teen obsessed with horror, and desperate for something exciting and horrific to happen in her town. When the bodies actually start to pile up, Jade uses her slasher film logic to work out what will happen next and who the killer might be.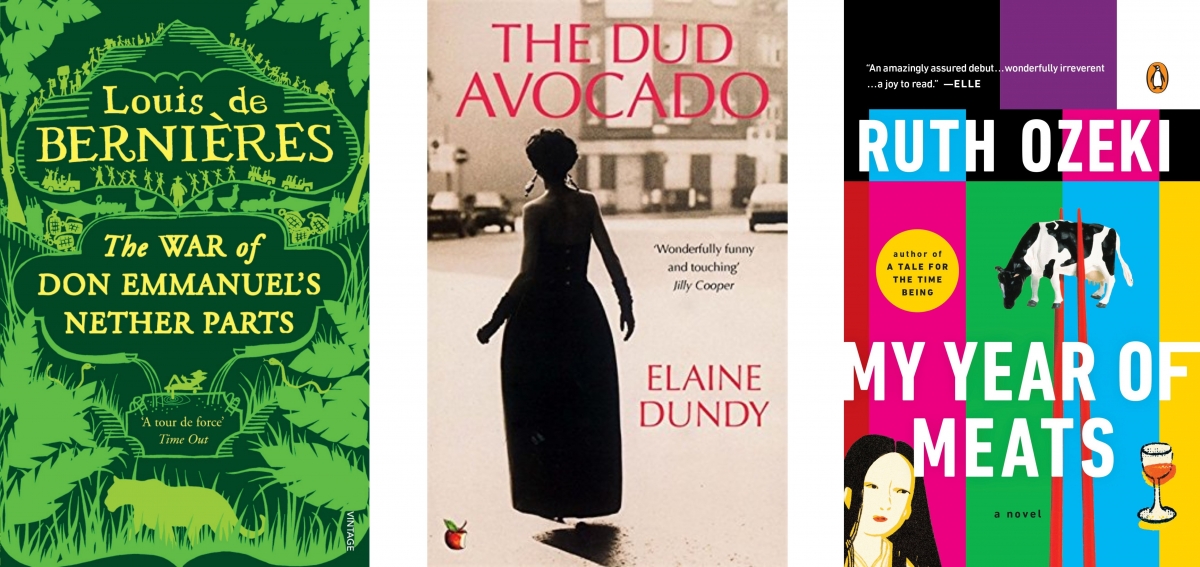 The Dud Avocado is about a vivacious, young American woman who moves to Paris in the 1950s. Sally Jay is lively, unique, and hell-bent on living.  
Karim and Maya are lovers; they worry about money and Karim is still finishing a film degree. And then Maya falls pregnant. This experimental novel is a human love story consisting of two parallel streams of narrative – a unique and captivating book.
Derek Fitztumbleton, the ambitious headmaster of a rural school is desperate for a promotion, but a spanner is thrown in the works when a host of unusual characters turn up, just in time for an impending Ofsted meeting.
When two young boys grieve the sudden loss of their mother, Crow arrives to help them with their pain. He tells them he will stay with them until he's no longer needed. The sentimental bird keeps his promise as the boys, and their father, slowly begin to heal.
When Jane Takagi-Little is given the job of producing a Japanese television show sponsored by an American meat exportation company, she begins researching the consumption of meat in American homes and finds out some horrible truths along the way. At the same time, a housewife, Akiko Ueno is at home making the recipes from Jane's show for her husband. She begins to question the life she's chosen and the commitments she's made. As Akiko becomes more independent and Jane continues her research, the two women are drawn together on a journey of hope and courage.