15th November 2021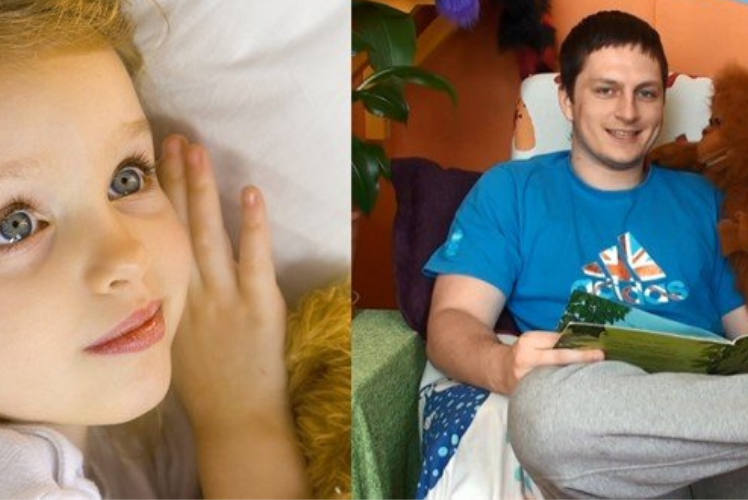 Every year in the UK, 200,000 children will experience the imprisonment of a parent.
The resulting shame, guilt and fear makes these children more likely to fail at school and more likely to suffer mental health problems than their peers. Staying in touch with their mum or dad can be tricky; prison visiting times are generally during the school day, or after their bedtime, and children can find it difficult to interact with their mum or dad when they see them over a visiting hall table. It's a very different world to the home life they're used to.
Storybook Dads is a UK charity which helps prisoners stay connected to their families by recording a bedtime story for their child. Prisoners select a story their child or children will enjoy, and are then recorded reading it aloud. The recording is sent to the Storybook Dads HQ, at HMP Channings Wood in the UK, where it's edited and then put on CD before being returned to the prisoner's family.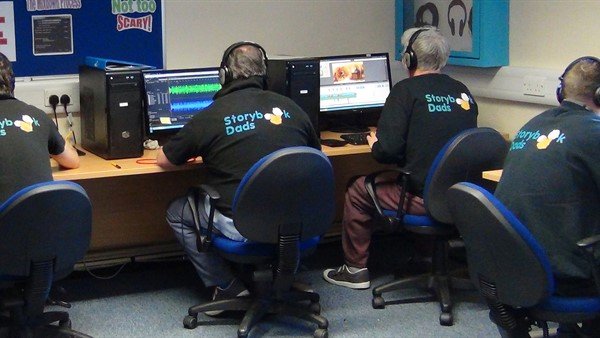 The Library's Outreach Team has been working with Guernsey Prison for several years to provide the Storybook Dads project for prisoners on the island. The Library provides books for prisoners to choose from, as well as giving support and encouragement to mums and dads who need help choosing the right story for their child.
As anyone who's ever had to leave an answerphone message knows, being recorded can be a very nerve-wracking experience! Many of the parents taking part are especially anxious: they feel the pressure of being recorded, they feel emotional about being separated from their families, and they worry about their reading "not being good enough". Our Outreach Librarian, Emily, heads up the project and supports people to feel happy and confident recording their story; explaining unfamiliar words, talking through their worries and encouraging lots of expression (and the occasional silly voice!). Even non-readers can take part in the scheme, as Emily can read the story line-by-line for a prisoner to copy, with the editing process removing her voice to leave just the parent reading to their child, fluently and confidently.
We get lots of feedback about how important the stories are to the children who receive them, and how pleased the parents are that they've overcome their anxieties to record them.
"I thought it was really nice that I was allowed to do Storybook Dads and would like to do it again. My son really liked the CD story, although at first he was a little upset when I did not talk back to him, he then went on to listen to it over and over for about 2.5 hours and listens to it nearly every day."
The Storybook Dads project doesn't just benefit the children receiving the CDs. Prisoners who stay in touch with their families are up to 6 times less likely to reoffend. Some prisoners struggle with their own reading, and reading a story for their children is a powerful motivator to practise and improve. Hearing the story they've created, and seeing the difference it makes to their children's happiness, gives prisoners a sense of pride and satisfaction at having done something worthwhile for their family, which can be hard when they're inside.
"I've done this a few times now because it's a really great opportunity, you know, for him to hear my voice and hear me reading a story for him. It's not his fault I'm here, and I can't see him, and it's good for him to hear me reading a story when I can't be there."
The Library is a community service for everyone - part of our mission is to make books and stories available to everyone in our community, with no barriers to access. Working to provide the Storybook Dads project means we're sharing the magic of stories and making a real difference to the lives of some of our Bailiwick's most vulnerable children.
If you'd like to find out more about the Storybook Dads project, watch the short talk below by Alan, an ex-prisoner who explains just how important Storybook Dads is to him, and to thousands of other families across the UK. You can also find out more on the Storybook Dads website.
Don't miss out on the latest Library news, events, and services. Stay up-to-date with our monthly newsletter, straight to your inbox. Sign up here.