20th October 2022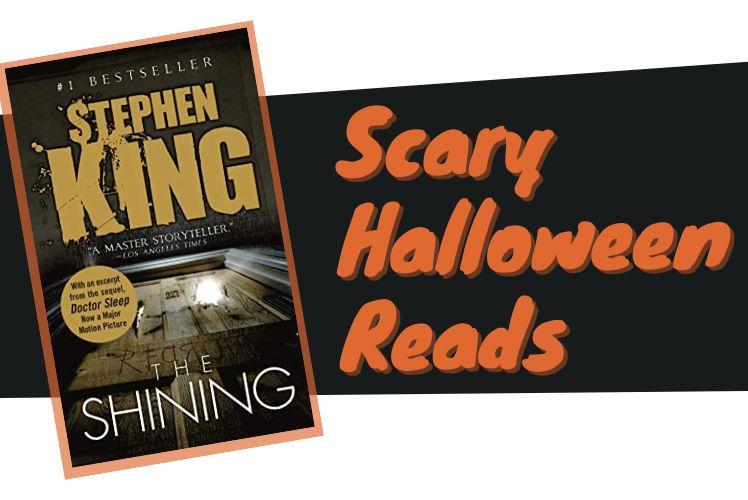 With Halloween approaching, Library Assistant Hannah has picked out her top five spine tingling reads. If you're a fan of horror, crime, or thriller novels, pop into the Library and browse the collection. Read on…if you dare! 
Chasing the Boogeyman by Richard Chizmar
Chasing the Boogeyman reads like a true crime novel, as the author ingeniously wrote himself as the main character. Richard Chizmar goes back to his hometown to stay with his parents shortly after the murder of a fifteen-year-old girl. Within a couple of months, there have been three murders and Chizmar is beginning to get strange phone calls and a spooky sensation of being watched… He and his friend, reporter, Carly Albright start looking into who the killer the press has dubbed the 'Boogeyman' could be...



Rosemary's Baby by Ira Levin
When Rosemary and Guy Woodhouse move into an apartment in the beautiful Bramford building in New York, everything seems perfect; shortly after the move, Guy begins getting good acting jobs and finally agrees with Rosemary that they should start a family. Their neighbours, already nosey and meddlesome, only get worse after Rosemary shares the news of her pregnancy. The further along she gets, the more uneasy she feels. Her pregnancy symptoms aren't normal, with excruciating pain and drastic weight loss, but Guy doesn't seem to believe her. Weird things begin to happen, and Rosemary doesn't know who to trust, or where to turn as she begins to wonder what her husband's intentions are for her unborn baby...

Off Season by Jack Ketchum
When Carla rents a cottage in the Maine woods and invites her sister and their friends to stay, she's expecting lots of fun and laughter. But a clan of cannibals have been watching the house since Carla's arrival, and are just waiting to strike...
This novel is not for the faint of heart, but it will keep you on the edge of your seat!


The Black Phone and Other Stories by Joe Hill
Hill's creepy collection of short stories will leave you with goosebumps and wanting to sleep with the light on! My personal favourite in this collection was Best New Horror, a story about a horror magazine editor who finds himself embroiled in a situation very much like the plot of the stories he publishes.


The Shining by Stephen King
This list wouldn't be complete without an entry by the king of horror and The Shining is my personal favourite. When recovering alcoholic, Jack Torrance gets a last chance job at The Overlook Hotel, he thinks it's the perfect time for a clean slate. Instead, what awaits him, his wife and son in the deserted hotel is unimaginable horror. It doesn't help that his young son, Danny 'shines', meaning he can see terrifying things that happened in the past as well as things that may happen in the future. With the hotel's rich and dark history, there is no shortage of scary experiences for Danny, but when his parents begin to see and hear things too, everything changes.
This book is gripping and very tense; a truly perfect October read.
-----------------------
Click here for more book reccommendations from our team, and click the links to find them on the catalogue.