11th September 2020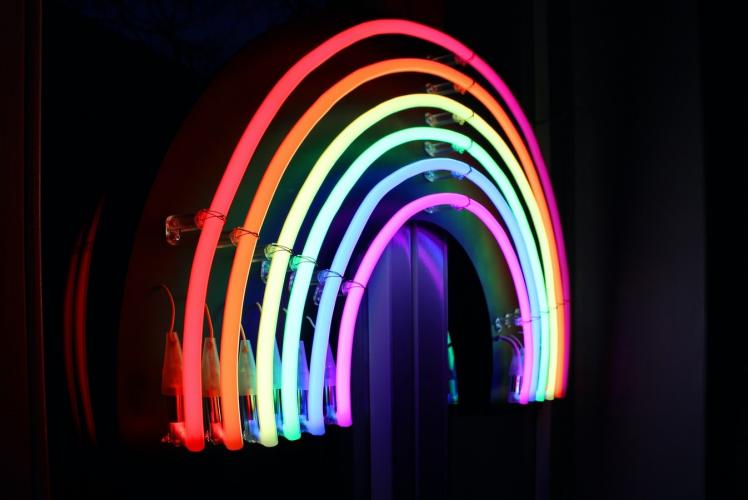 We'd like to wish all our LGBTQ readers a very happy Channel Islands Pride!
Here are 9 novels that you might like to read in celebration:
Tales of the City by Armistead Maupin
San Francisco, 1976. A naïve young secretary, fresh out of Cleveland, tumbles headlong into a brave new world of laundromat Lotharios, pot-growing landladies, cut throat debutantes, and Jockey Shorts dance contests. The saga that ensues is manic, romantic, tawdry, touching, and outrageous—unmistakably the handiwork of Armistead Maupin.
The Confession by Jessie Burton
1980. One winter's afternoon on Hampstead Heath, Elise Morceau meets Constance Holden and quickly falls under her spell. Connie is bold and alluring, a successful writer whose novel is being turned into a major Hollywood film. Elise follows Connie to LA, a city of strange dreams and swimming pools and late-night gatherings of glamorous people. But while Connie thrives on the heat and electricity of this new world where everyone is reaching for the stars and no one is telling the truth, Elise finds herself floundering. When she overhears a conversation at a party that turns everything on its head, Elise makes an impulsive decision that will change her life forever.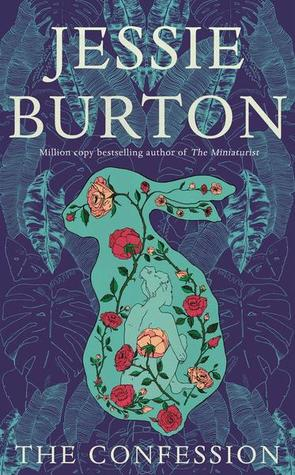 Elevation by Stephen King
In the small town of Castle Rock, the setting of many of King's most iconic stories, Scott is engaged in a low grade—but escalating—battle with the lesbians next door whose dog regularly drops his business on Scott's lawn. One of the women is friendly; the other, cold as ice. Both are trying to launch a new restaurant, but the people of Castle Rock want nothing to do with a gay married couple, and the place is in trouble. When Scott finally understands the prejudices they face–including his own—he tries to help. Unlikely alliances, the annual foot race, and the mystery of Scott's affliction bring out the best in people who have indulged the worst in themselves and others.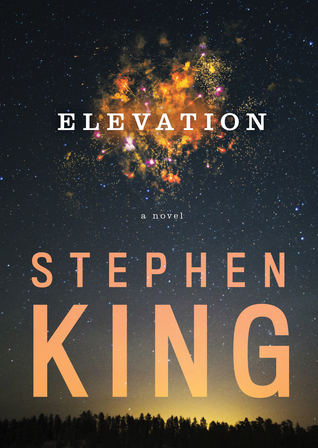 This is How it Always Is by Laurie Frankel
This is how a family keeps a secret…and how that secret ends up keeping them.
This is how a family lives happily ever after…until happily ever after becomes complicated.
This is how children change…and then change the world.
This is Claude. He's five years old, the youngest of five brothers, and loves peanut butter sandwiches. He also loves wearing a dress, and dreams of being a princess.
When he grows up, Claude says, he wants to be a girl.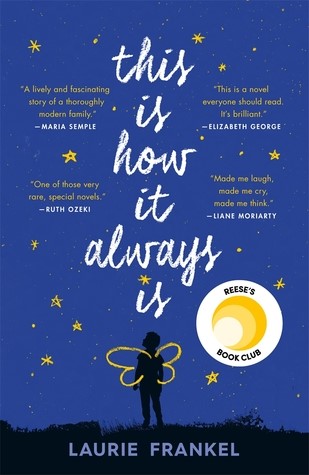 Conversations with Friends by Sally Rooney
Frances is twenty-one years old, cool-headed, and darkly observant. A college student and aspiring writer, she devotes herself to a life of the mind--and to the beautiful and endlessly self-possessed Bobbi, her best friend and comrade-in-arms. Lovers at school, the two young women now perform spoken-word poetry together in Dublin, where a journalist named Melissa spots their potential. Drawn into Melissa's orbit, Frances is reluctantly impressed by the older woman's sophisticated home and tall, handsome husband. Private property, Frances believes, is a cultural evil--and Nick, a bored actor who never quite lived up to his potential, looks like patriarchy made flesh. But however amusing their flirtation seems at first, it gives way to a strange intimacy neither of them expect. As Frances tries to keep her life in check, her relationships increasingly resist her control: with Nick, with her difficult and unhappy father, and finally even with Bobbi. Desperate to reconcile herself to the desires and vulnerabilities of her body, Frances's intellectual certainties begin to yield to something new: a painful and disorienting way of living from moment to moment.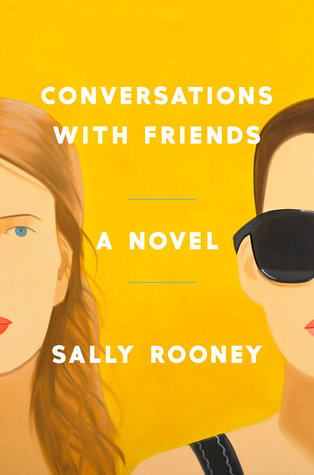 Codename Villanelle by Luke Jennings
Villanelle (a codename, of course) is one of the world's most skilled assassins. A catlike psychopath whose love for the creature comforts of her luxurious lifestyle is second only to her love of the game, she specializes in murdering the world's richest and most powerful. But when she murders an influential Russian politician, she draws a relentless foe to her tail.
Eve Polastri (not a codename) is a former MI6 operative hired by the national security services for a singular task: to find and capture or kill the assassin responsible, and those who have aided her. Eve, whose quiet and otherwise unextraordinary life belies her quick wit and keen intellect, accepts the mission.
The ensuing chase will lead them on a trail around the world, intersecting with corrupt governments and powerful criminal organizations, all leading towards a final confrontation from which neither will emerge unscathed. Codename Villanelle is a sleek, fast-paced international thriller that has been adapted for television as the series Killing Eve.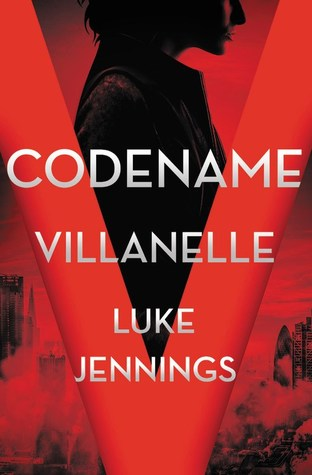 Tin Man by Sarah Winman
This is almost a love story.
Ellis and Michael are twelve when they first become friends, and for a long time it is just the two of them, cycling the streets of Oxford, teaching themselves how to swim, discovering poetry, and dodging the fists of an overbearing father. And then one day this closest of friendships grows into something more.
But then we fast forward a decade or so, to find that Ellis is married to Annie, and Michael is nowhere in sight. Which leads to the question, what happened in the years between?
This is almost a love story. But it's not as simple as that.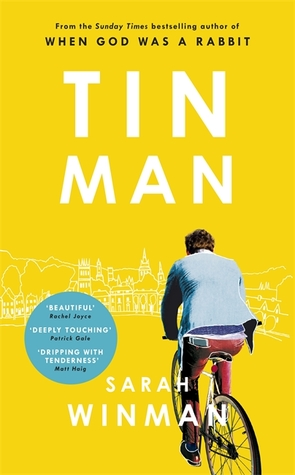 Frankissstein by Jeanette Winterson
In Brexit Britain, a young transgender doctor called Ry is falling in love – against their better judgement – with Victor Stein, a celebrated professor leading the public debate around AI.
Meanwhile, Ron Lord, just divorced and living with Mum again, is set to make his fortune launching a new generation of sex dolls for lonely men everywhere.
Across the Atlantic, in Phoenix, Arizona, a cryogenics facility houses dozens of bodies of men and women who are medically and legally dead… but waiting to return to life.
But the scene is set in 1816, when nineteen-year-old Mary Shelley writes a story about creating a non-biological life-form. 'Beware, for I am fearless and therefore powerful.'
What will happen when homo sapiens is no longer the smartest being on the planet? Jeanette Winterson shows us how much closer we are to that future than we realise.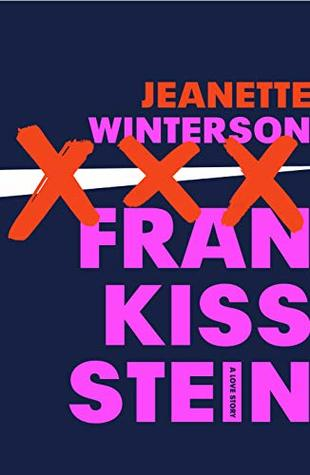 Less by Andrew Sean Greer
PROBLEM:
You're a failed novelist about to turn fifty. A wedding invitation arrives in the mail: your boyfriend of the past nine years now engaged to someone else. You can't say yes--it would all be too awkward--and you can't say no--it would look like defeat. On your desk are a series of half-baked literary invitations you've received from around the world.
QUESTION: How do you arrange to skip town?
ANSWER: You accept them all.
If you're Arthur Less.
Thus begins an around-the-world-in-eighty-days fantasia that will take Arthur Less to Mexico, Italy, Germany, Morocco, India and Japan and put thousands of miles between him and the problems he refuses to face. What could possibly go wrong?
Eager for more books like this? Check out our events page to see when our LGBTQ reading group Lit with Liberate will meet next.