15th February 2023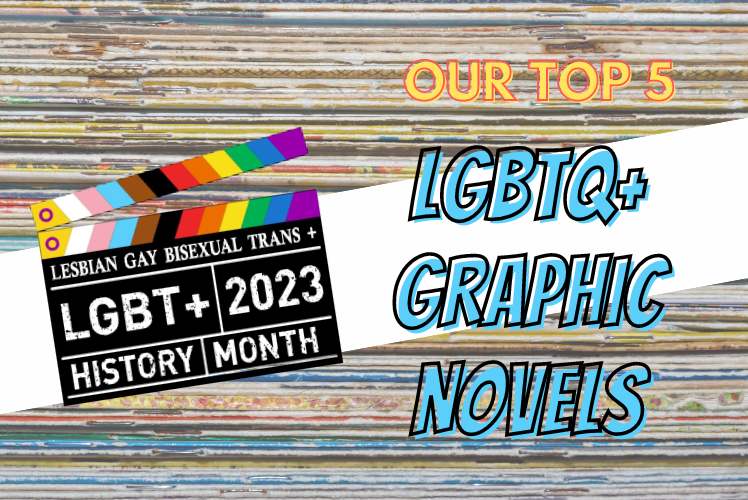 LGBTQ+ History Month is celebrated every February and it's for everyone! The motto of LGBTQ+ History month is Claiming our past – Celebrating our present – Creating our future. You can find out more here. 
To celebrate, we're sharing our favourite graphic novels to bring some colour to your pages.
Click the titles

to reserve your copy today! You can also find our display on the first floor of the Library, for more LGBTQ+ fiction and non fiction recommendations. 

 

Activist-academic Meg-John Barker and cartoonist Jules Scheele illuminate the histories of queer thought and LGBTQ+ action in this ground-breaking non-fiction graphic novel. From identity politics and gender roles to privilege and exclusion, Queer explores how we came to view sex, gender and sexuality in the ways that we do; how these ideas get tangled up with our culture and our understanding of biology, psychology and sexology; and how these views have been disputed and challenged.

This is a good starting point for anyone wanting to learn more about LGBTQ+ history and identities.

 

Charlie and Nick are at the same school, but they've never met... until one day when they're made to sit together. They quickly become friends, and soon Charlie is falling hard for Nick, even though he doesn't think he has a chance. But love works in surprising ways, and Nick is more interested in Charlie than either of them realised.

The Netflix adaptation has been a standout hit of 2022, but this four volume graphic novel series is where it all began. It's a story of first love and written with an undeniable sweetness.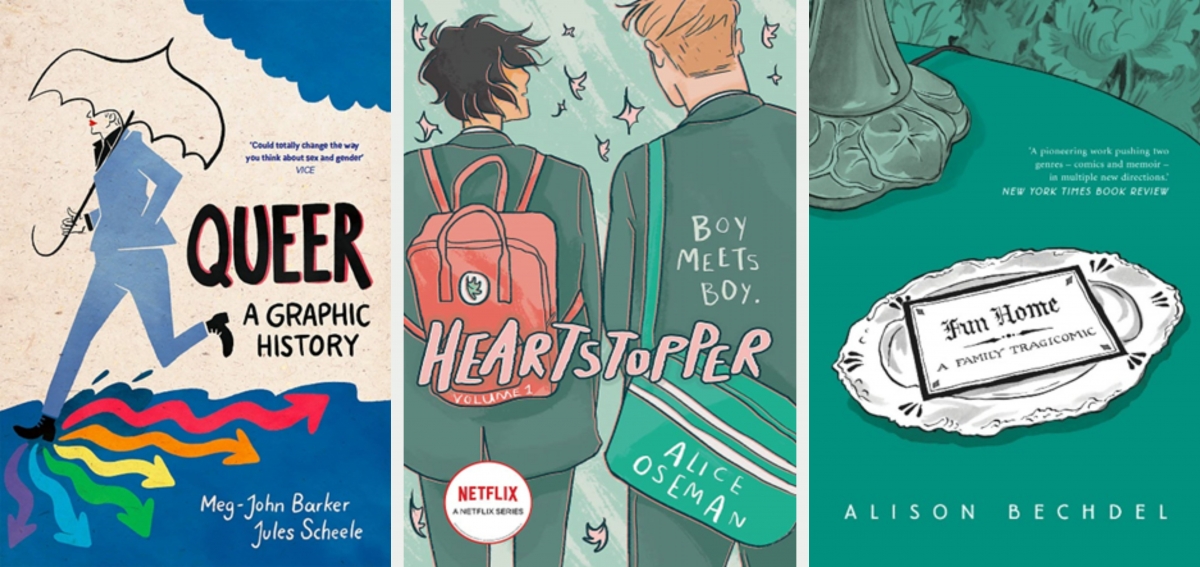 Meet Alison's father, a historic preservation expert and obsessive restorer of the family's Victorian home, a third-generation funeral home director, a high-school English teacher, an icily distant parent, and a closeted gay man. When Alison comes out as gay herself in her adolescence, the denouement is swift, graphic, and redemptive.
Bechdel explores her family's story with a lot of heart and a critical eye as she tries to better understand and relate to the withdrawn man from her memories. It's a story of dysfunction, repression and undeniable warmth beneath the tragedy.
Although he was assigned female at birth, Max is your average trans man trying to get through high school as himself. But on top of classes, crushes and coming out, Max's life is turned upside down when his mum reveals an eons old family secret: he's descended from a long line of Magical Girls tasked with defending humanity from a dark, ancient evil! With a sassy feline sidekick and loyal gang of friends by his side, can Max take on his destiny, save the world and become the next Magical Boy?
The 'magical girl' manga format is very much over-done and formulaic, so it's refreshing to see something that turns the formula on its head. Magical Boy gleefully plays with the old tropes with beautiful art and some excellent representation.
Be Gay, Do Comics is filled with dozens of comics about LGBTQIA experiences, ranging from personal stories to queer history to cutting satire about pronoun panic and brands desperate to co-opt pride. Brimming with resilience, inspiration, and humour, an incredible line-up of top indie cartoonists takes you from the American Revolution through Stonewall to today's fights for equality and representation.
The comics on offer are entertaining, informative, and cover a wide range of queer stories. It runs the gamut between uplifting, humorous observations and sombre tales from history.
----> For more LGBTQ+ reads, why not join the Lit with Liberate book club? See the 2023 reading list and find out how to

get involved here.