26th January 2023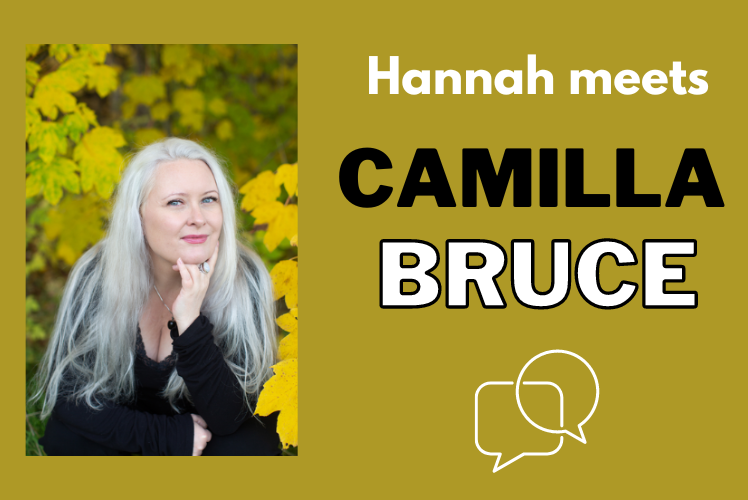 Library Assistant Hannah is passionate about books and reading. In the third of our new blog series, Hannah chats to Norwegian writer Camilla Bruce. Bruce writes

speculative and historical fiction and, with two new releases, she chats to Hannah about growing up in Norway and her interest in the 'dark and lovely'. 
Your new novel, All the Blood We Share was released in November; what can you tell us about it?
All the Blood We Share is a historical thriller based on the lives and terrible deeds of the Bender family of Kansas. The Benders operated a makeshift inn and grocery store on the prairie in the 1870's, and evaded attention for quite a while when travellers started to go missing. Although the whole family is featured in the novel, it is mostly about the pretty and charismatic Kate Bender, who, besides tending to guests at the inn, tried to make a name for herself as a medium and healer. The novel explores the dysfunctional family dynamics that might have set their bloody legacy in motion.
I also have another book out this fall: The Witch in the Well is a speculative thriller about two childhood friends who turn rivals when they both want to write a book about a town legend. The Witch in the Well is out on February 23.
Your brilliant debut, You Let Me In is a dark mystery about an author who has disappeared, leaving a manuscript behind for her niece and nephew; they hope it will give them answers, but it leads to more confusion. How did this idea come to you? Was it fun writing across different genres?
When asked where I got the idea for You Let Me In, I usually blame my cats. I had two of them at the time: big, fluffy brothers who kept bringing greenery into the house. Every day I picked up twigs and leaves, until one day, an eerie thought struck me: what if I didn't have cats? What other possible reasons could there be for bits and pieces littering my floor? The answer I came up with inspired the novel.
You grew up in a forest in Norway; having read your books, this sounds like the perfect place for you! Did it inspire you?
It absolutely did! The forest was my playground growing up, and – although it has been converted into a golf course now – it used to be lush, dense and mysterious. It was also studded with Iron-age burial mounds ('Viking graves'), which we used to climb and play house in. The forest was located on peninsula so I had the fjord nearby as well, and spent a lot of time playing on rocky beaches. We went swimming in the sea from April to September (which is very cold in central Norway). I absolutely think that growing up with a closeness to nature inspired my later writing, especially when it comes to my speculative work.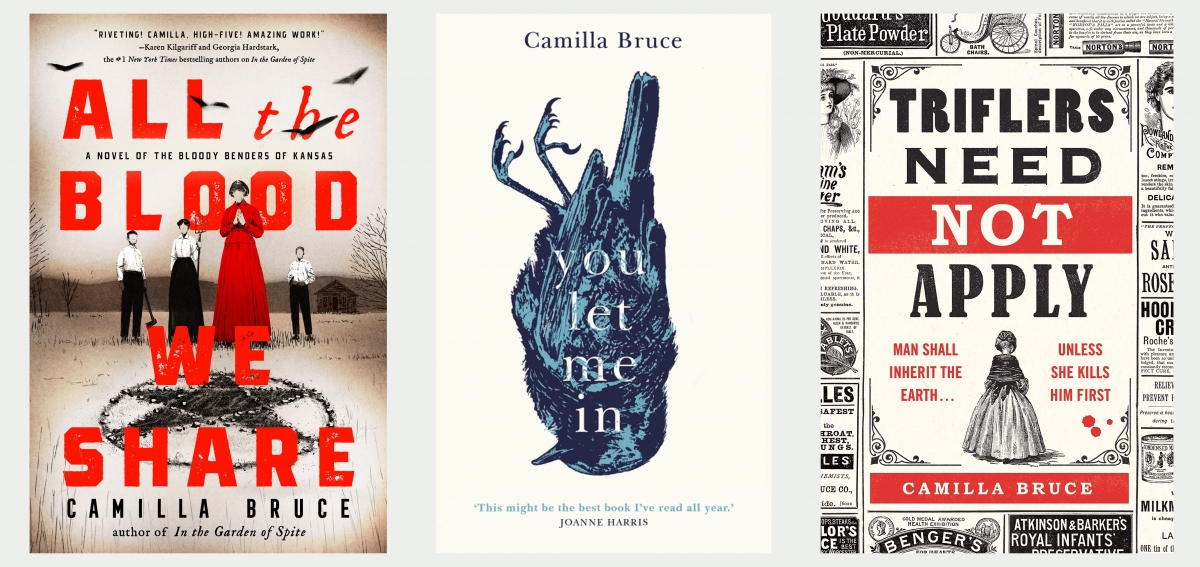 A couple of your books beautifully blend true crime with fiction (In the Garden of Spite and All the Blood We Share); is it difficult to do this? How much research is involved?
I think of it more of it more as a (positive) challenge – yes, there's a lot of details that you have to remember and get right, but it's also very rewarding to try to get the facts to fit into a coherent narrative. Like many others I am drawn to true crime because I am fascinated by the psychology behind the violence, and all the questions that just aren't answered by forensic reports. By writing these books I feel like I can delve into that and try to come up with my own answers.
As for research, there can be a lot, but it really depends on how much is known. I had more source material to through when researching In the Garden of Spite than All the Blood We Share simply because we know more about the former case. In addition, you have to research the times and the landscape where they lived, but I do like history so the research never feels like a chore.
Do you have a word target when you write?
I do have a daily target of minimum 1500 words, as I find it helps me measure progress. The most important thing, though, in my opinion, is to show up every day (or as close to that as possible) and keep working even if the story feels stale. Editing is a miraculous process that can breathe life into parts that didn't work in the first draft.
You call yourself a 'writer of the dark and lovely', and I'm also a fan! Have you always been interested in stories that capture that essence?
I think I've always had interests that other people tend to find obscure, like magic, dark history, mythology and folklore, and have read extensively on my chosen subjects since I was very young. I was eleven the first time I read an academic work on the European witch trials (I found the book at my local library), and taught myself to read the tarot when I was twelve (even if I didn't have access to an actual deck yet). So yes, I think it's safe to say that it has always been there.
Are you working on anything at the moment?
I just finished up a big speculative project and am taking a (somewhat forced) break to clean out closets and do other necessary tasks that just won't get done when I'm writing. I am planning my next project, though, and am very excited to start.
Who are your favourite authors?
This is a tricky one! Different authors mean a lot at different times in your life, so it's really hard to pick and choose. I'll limit myself to mention a few whose books I've read and loved within the last year: Laura Purcell, Catriona Ward, Sarah Pinborough, Jenni Fagan, Paul Tremblay, Rachel Harrison, William Friend, Sally Hinchcliffe, C.J. Cook and Isabel Cañas.
Join Hannah again next month as she chats to another bestselling author!