4th January 2022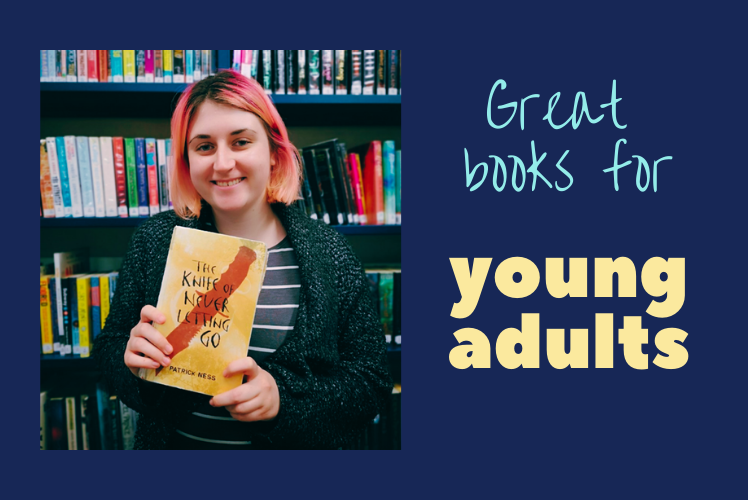 Our Library Assistant Beth gives her top suggestions for young adult books - to help spark that love of reading for pleasure.
Young adult fiction is a category aimed at 12 – 18-year-olds – but did you know that roughly half of its readership are adults? Want to know why? Because YA fiction is the stuff of wonders. It's where authors aren't afraid to stretch themselves creatively on subjects all of us encounter at some point in our lives: love, grief, identity - to name a few. This often leads to many YA novels being adapted for film or television, and growing a huge fan base. (Think The Hunger Games and Harry Potter).
Being dyslexic, I really struggled to find the joy in reading when I was a child. It was a chore. It was boring – but that's because I hadn't found the right books to read – books that really interested me and made me forget I was turning the pages. I got into reading as a teenager after picking up Stephanie Meyer's Twilight. Although my reading tastes have changed, I still remember the feeling of a bright new world opening up to me after that first YA book. Since then, I've always had something on the go! 
Keep reading for my top picks and links to find them on the Library catalogue.
----------------------------------------------------------------------------------------------
Noughts + Crosses by Malorie Blackman
'Stop it! You're all behaving like animals! Worse than animals - like blankers!'
Sephy is a Cross: she lives a life of privilege and power. But she's lonely, and burns with injustice at the world she sees around her. Callum is a nought: he's considered to be less than nothing - a blanker, there to serve Crosses - but he dreams of a better life. They've been friends since they were children, and they both know that's as far as it can ever go. Noughts and Crosses are fated to be bitter enemies - love is out of the question. Then - in spite of a world that is fiercely against them - these star-crossed lovers choose each other. But this is love story that will lead both of them into terrible danger . . . and which will have shocking repercussions for generations to come.
Beth says: These star-crossed lovers face a lot of adventure and danger - this is a story you won't want to put down until you finish!
Reserve Noughts + Crosses - book or tv series
The Knife of Never Letting Go by Patrick Ness
Todd Hewitt is the only boy in a town of men. Ever since the settlers were infected with the Noise germ, Todd can hear everything the men think, and they hear everything he thinks. Todd is just a month away from becoming a man, but in the midst of the cacophony, he knows that the town is hiding something from him - something so awful Todd is forced to flee with only his dog, whose simple, loyal voice he hears too. With hostile men from the town in pursuit, the two stumble upon a strange and eerily silent creature: a girl. Who is she? Why wasn't she killed by the germ like all the females on New World? Propelled by Todd's gritty narration, readers are in for a white-knuckle journey in which a boy on the cusp of manhood must unlearn everything he knows in order to figure out who he truly is.
Beth says: This is such a creative and engaging world. I haven't read anything like this since. It's really artistic too – when Todd gets overwhelmed by the thoughts around him the pages clog up with words to the point that they're indecipherable.
Reserve The Knife of Never Letting Go - book or film